Loy Elected General Treasurer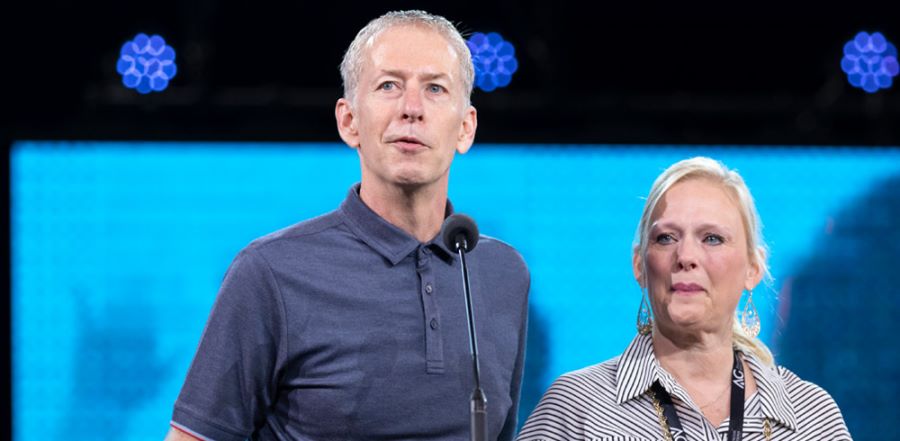 Don't miss any stories. Follow AG News!
ORLANDO, Florida — Delegates to the General Council in Orlando on Aug.3 elected longtime Arkansas Assemblies of God pastor Rodney K. Loy as the new general treasurer of the Fellowship.

Loy, 53, has been senior pastor of First Assembly North Little Rock since 2001. He will take office on Oct. 2 as one of the six full-time executives at the Springfield, Missouri national office. Loy will succeed current officeholder Rick W. DuBose, following DuBose's Aug. 2 election as assistant general superintendent. DuBose will replace L. Alton Garrison, who chose not to seek another four-year term after 12 years in that post.

The General Presbytery met at the end of the business session Aug. 2 as a nominating committee to select a slate of nominees. Two candidates, Loy and Wilfredo "Choco" De Jesús, received the necessary 10 percent of votes cast among the 360-member General Presbytery to advance as candidates for the post. Loy and De Jesús finished second and third in the final assistant general superintendent balloting.

Both Loy and De Jesús — who since 2000 has been pastor of New Life Covenant Church in Chicago, which has a weekly attendance of 17,000 in multiple sites — are current members of the 21-member AG Executive Presbytery.

Loy received the requisite two-thirds majority for election on the second ballot. He and his wife, Cindy, came to the stage of the Orlando Convention Center auditorium and received hugs from existing members of the Executive Leadership team.
In a brief address to attendees, the good-natured and gentle easy-going Loy called the election the highest honor of his life. He said it will be his pleasure to serve Superintendent Doug Clay. Loy has served as the Gulf Area executive presbyter since 2011. He has been in full-time pastoral ministry for over 30 years.
The church Loy leads has been innovative on a number of fronts, including church planting, technology, racial reconciliation, ethnic diversity, and developing close relationships in the midst of large attendance. First Assembly North Little Rock has grown to more than 6,000 attendees on eight campuses. The church has helped plant more than 1,350 congregations in 63 nations.