MEGA Helpful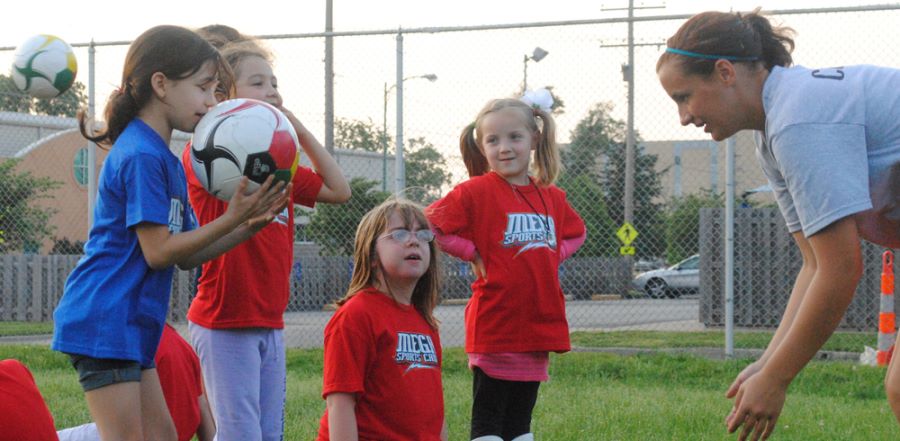 Don't miss any stories. Follow AG News!
Alliston Pentecostal Church (APC) in the Canadian province of Ontario, recently completed its 11th summer hosting a MEGA Sports Camp -- one for each year of the program's existence.
Before being introduced to MEGA Sports Camp in its inaugural year, APC Children's Ministries Pastor Dan Tambeau recalls having grown tired of Vacation Bible School programs that ministered to kids in the church but failed to draw kids and families from the surrounding community. Alliston has around 18,000 residents.
Tambeau says he came to the conclusion that traditional camp programs could look different after spending time walking and driving through the city and seeing scores of children outdoors playing basketball, soccer, and baseball.
"With all of this activity around town, along with Alliston's great dance and gymnastics studios, it seemed like a sports camp would be just the ticket to bring the community in."
What began as an experiment to engage the community has become a staple in Alliston and the surrounding area more than a decade later. This summer, each of the more than 350 kids who attended the camp participated for free as a result APC's investment in the program.
Including volunteers, 500 of Alliston's residents were involved in putting on the camp in 2015.
John Graham, a local electrician and member of APC for 23 years, organized the donation of plastic fasteners to support the fencing used to separate the ball hockey courts and other athletic fields. Handling the logistics of the donation provided Graham with an opportunity to share the gospel with a salesman at a local wholesale company.
"I'm amazed at the number of people who have been impacted," Graham says. "The camp has made a difference not only in the church, but also in the community."
APC also has relied on the camp's engaging format to open up doors for fundraising. Tambeau estimates that the camps have raised more than $45,000 to date for specially designated projects, the most recent of which was a campaign to purchase water filters for communities in need through Samaritan's Purse. This year's contributions will buy more than 40 of these filters.
Julie Horner, managing editor of Learning Resources for the U.S. AG National Leadership and Resource Center, says that during MEGA Sports Camp's 11-year history, well over 100,000 children have accepted Christ as Savior.
"MEGA Sports Camp makes it easy to invite unchurched kids into your church," Horner says, noting that on average half of the children who attend a MEGA Sports Camp are not a part of the host church.
These statistics held true at this summer's camp at APC. According to Tambeau, around two-thirds of the campers did not attend church, and 45 boys and girls accepted Christ as their Savior.