MEGA Sports Camps Sees 100,000 Kids Accept Christ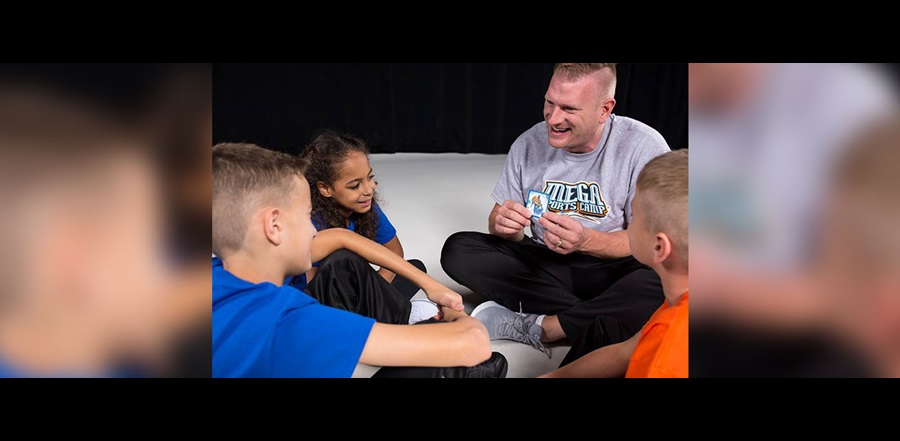 Don't miss any stories. Follow AG News!
For 14 years, the multi-award-winning MEGA Sports Camp has been offered by thousands of churches and enjoyed by hundreds of thousands of children as the unique combination of sports and spiritual emphasis resonates with kids.
That "resonance," says Julie Horner, senior director of Publishing for the Assemblies of God, has resulted in more than 100,000 children making a commitment to Christ through MEGA Sports Camp since its inception.
"Sports draw the interest of children and parents," Horner says. "Kids want to be active and have energy to burn, and MEGA Sports Camp provides the opportunity to burn that energy while also learning new or improving their skills."
However, Horner says, MEGA Sports Camp isn't all about fun and games — the interactive spiritual component presents Christ to children in a way they understand and accept.
Churches often follow the MEGA Sports Camp recommendation of offering other activities in addition to sports for kids who have other interests — from cooking to painting to drama — all with a strong spiritual component.
MEGA Sports Camp has become a summer mainstay for Central Assembly of God in Springfield, Missouri, with scores of children taking part in the sports-based events every year. Yet, it's no longer surprising when a large percentage of kids choose to participate in one of the more "creative" activities.
Hannah Brooks, Family Ministries coordinator for Central Assembly, which is located in a low-income part of the community, says cooking has become one of the top draws in their program.
"In a lot of homes, kids aren't getting that time in the kitchen, so they enjoy doing it because it's not something they get to experience at home," Brooks says. "But they also learn how cooking can be used as a form of ministry as well."
MEGA Sports Camp is a proven way to draws kids from outside of the church, but Brooks says it also helps strengthen relationships between kids and leaders within the church through that shared connection. And as the camp continues to prove, it's effective in drawing in new families. More than half of the neighborhood kids who attended last year's MEGA Sports Camp at Central are now attending Sunday KidZone services at the church.
"One of the things that makes MEGA Sports Camp so effective is that it enables coaches to establish relationships with kids," states Mark Entzminger, national Children's Ministries director. "Too often kids don't have strong, positive role models or people who truly care about them — MEGA Sports Camp offers kids those opportunities."