Making THE Difference Scholarships Awarded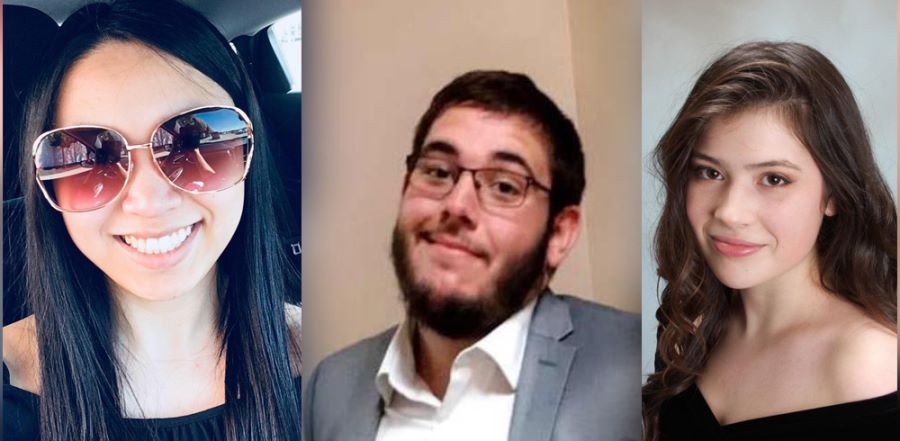 Don't miss any stories. Follow AG News!
Each year AGTrust provides the Making THE Difference (MTD) scholarship for a select number of students attending the 17 Assemblies of God universities, as they train for ministry in the pulpit and the marketplace. For many students the burden of college debt can be overwhelming. Receiving this scholarship provides them with assurance that God is their ultimate provider.

Hannah Metzner, Ben Harrell, and Vanessa Small are among the 72 students receiving the 2018 Making THE Difference scholarship. To see the complete list of recipients, click here.

"I thank the AGTrust donors who give in order to see the next generation succeed," Metzner, an Evangel University student, says. "I hope in the future I can pay forward what has been given to me and bless someone's life like I've been blessed."

Metzner says she is continually reminded that God has a plan for her life.

With her family recently returning to the States from the mission field, the MTD scholarship has helped her to meet college expenses.

"Receiving the MTD scholarship makes it easier to focus on what God is doing in my life without having to worry so much about finances," Metzner says. "I am daily in awe of God's provision and care."

Harrell, a sophomore at Trinity Bible College, understands the struggle to pay for schooling.

"This scholarship is taking away part of the stress of my college bill. It's giving me more time to focus on my studies, resulting in less time working in order to stay in school," he says. "Thank you, AGTrust donors, for making THE difference for me with this scholarship. I pray God will in turn bless you for everything you do for students."
God has given Harrell a vision to utilize his business degree and start an outreach in the government housing area near his home.

Small, who attends Evangel University, is currently fulfilling her childhood dream by pursuing a degree in art. She feels that without the Making THE Difference scholarship, it would have been impossible to pay for college.

"I can't say thank you enough for the opportunity that this scholarship has provided," she states. "I would not be here if it wasn't for this amazing gift!"
Photo (Left to Right) : Hannah Metzner, Ben Harrell, Vanessa Small.