Making a Small Church Better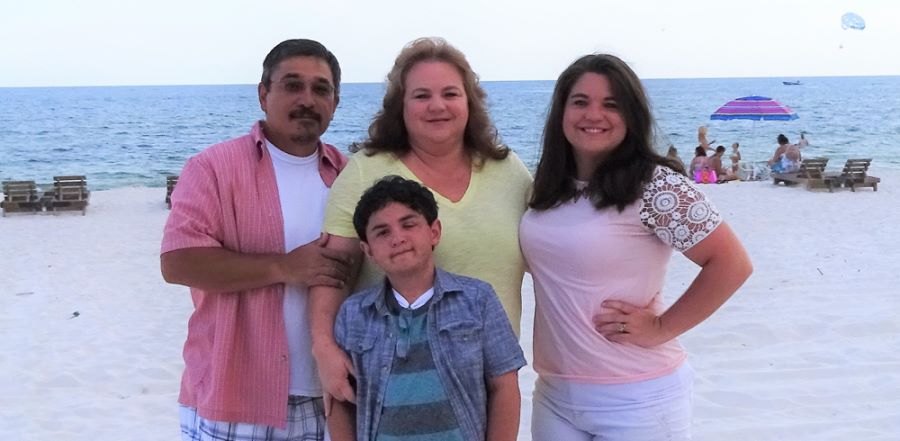 Don't miss any stories. Follow AG News!
Rob McCully says not much has changed in Bigelow since he moved to the forested hills of the close-knit central Arkansas community as a child more than 40 years ago. There still are many poor families, and drug use remains a problem.

Yet one constant is Today's Family Church, the Assemblies of God congregation that McCully has been a part of for 17 years. McCully, 50, is a deacon and Sunday School teacher with his wife, Tina, in the town of 330.

Today's Family always has been a caring church. The McCullys experienced the generosity of fellow churchgoers when his own family went through prolonged crises involving his son. Although Job McCully now is a junior at the University of Central Arkansas in Conway, he endured years of health traumas after being diagnosed with acute lymphoblastic leukemia at the age of 4 in 2002. A year later, Job developed a rare lung disease, bronchiolitis obliterans. At 9, Job received a double lung transplant.

Through the series of life-threatening adversities, members of Today's Family Church held fundraisers to help the McCullys pay for medical bills. In 2008, the family received a new residence thanks to ABC's Extreme Makeover: Home Edition after an inspection revealed unsafe amounts of mold in their previous dwelling.

Job still attends TFC and he hopes to become a missionary in Japan. Rob McCully and his 23-year-old daughter, Nicole Thomas, both are active in ministry at TFC.

Thomas, despite attending the University of Arkansas for Medical Sciences and being a Medical Corps ensign in the U.S. Navy in Little Rock, is worship director at TFC with her husband, James. She makes the 40-mile commute every Sunday.

Both Rob and Nicole, along with eight other lay leaders, attended the quarterly cohorts of the Acts 2 Journey sponsored by AGTrust. The four two-day sessions, led by AG Assistant General Superintendent Alton Garrison, are designed to help local church leaders better impact their vicinity.

LATE CAREER SWITCH
While many Bigelow residents have lived in the area their whole lives, pastor Rick Ferren and his wife, Ann, lived in Dallas, Phoenix, Louisville, Kentucky, and Memphis, Tennessee, during the 28 years Rick worked for General Electric. Although he sensed a calling to ministry in his 20s, Ferren instead opted to stay active in lay ministry, serving as a deacon and Sunday School teacher.

At 60, he felt God calling again. When his annual review came up at GE, he decided to resign as call center operations director. The soft-spoken Ferren received Bible training through the Arkansas School of Ministry and obtained Assemblies of God ministerial credentials at 62. He filled in preaching at First Assembly of God in Weiner, and two weeks later the church hired him as pastor. Ferren stayed at the small northeast Arkansas community before moving to Bigelow a couple of years ago.

Ferren is grateful for the volunteers at Today's Family. He says 48 out of the 61 regular attendees are serving in some capacity. Still, the pastor hopes Acts 2 training spurs congregants to become more Pentecostal.

"I've struggled with how the church doesn't pray out loud," Ferren says. "How can the Holy Spirit move if people are just thinking what they're praying?"

Ferren notes Acts 2 has inspired the church to implement a discipleship class.

"We know we can't just leave someone at the altar," Ferren says. "We need to disciple them until they really get grounded."

McCully, who is employed as a private corporate jet manufacturer interior installer, is motivated to implement teachings from the Acts 2 Journey.

"Acts 2 has helped us form ingredients for developing a game plan for community outreach and empowering the church family," says McCully, 50. "We really believe what God can do with this is limitless."

McCully and his daughter are grateful for Ferren.

"Pastor Rick and Miss Ann are so hands-on," Thomas says. "They love to serve our community in great ways."

"Pastor Rick and Sister Ann are really a dynamic, hardworking team," McCully says. "They have the enthusiasm and energy of people half their age."
IMAGE: The McCully family (from left), Rob, Tina, Job, and Nicole, have been buoyed over the years by being part of Today's Family Church.