Making the Most of a Second Opportunity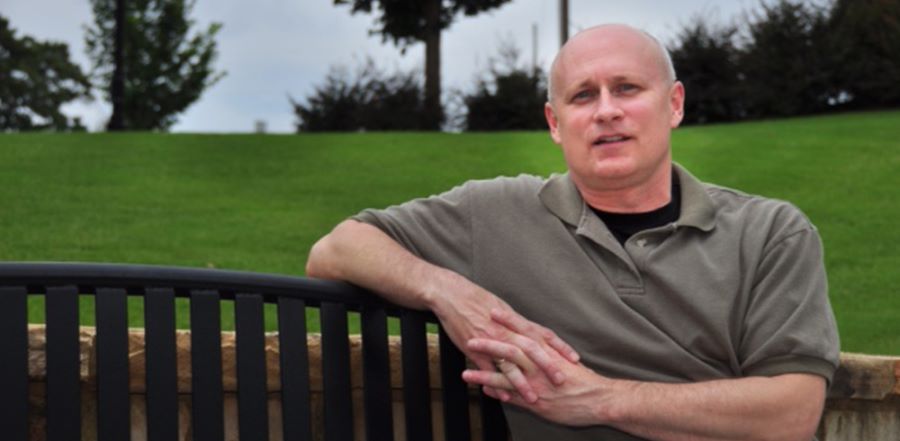 Don't miss any stories. Follow AG News!
Assemblies of God Senior Pastor Chris Maxwell completed his usual packed schedule of church activities on Sunday without a hitch. But by Tuesday morning in his Orlando, Florida, church office, Maxwell's head pounded and he had trouble remembering names, and even common words.
On Wednesday, Maxwell's condition worsened. He rambled on about a nonexistent steeple on Evangel Assembly of God, the church he had pastored for a decade, as well as pet rabbits his family didn't own.
After passing out, Maxwell spent the next 10 days hospitalized undergoing tests. Doctors discovered he had a life-threatening disease: viral encephalitis. The affliction caused deterioration of nerves in the left temporal lobe of his brain, leaving permanent damage. The pastor — who held a master's degree in divinity — suddenly had lost virtually all memory.
He could no longer recite memorized Bible verses. Accurate spelling eluded him. He had difficulty forming complete sentences. Overnight, he couldn't even recall the names of his three sons.
The English language had been an important part of Maxwell's life, and not just from preaching God's Word. He wrote articles, curriculum, reviews, and devotions for a variety of publications, including the Pentecostal Evangel.
Maxwell taught and spoke at colleges and writer's conferences. He knew the phone numbers of various church attendees by heart. Before the medical crisis, Maxwell, who started preaching as a senior in high school, had never used notes in the pulpit because he had such a keen memory.
Medical experts say patients with the type of brain damage Maxwell suffered 20 years ago — if they survive — shouldn't be able to communicate at all.
Yet Maxwell didn't accept the grim prognosis. He determinedly relearned the simple mechanisms of daily life, undertaking an arduous journey toward reviving communication and memory skills. With speech and language therapy — and lots of prayer — Maxwell returned to his regular pace in three months.
However, with his recall abilities limited, PowerPoint became a regular part of his sermons and his electronic scheduler an indispensable memory tool.
Maxwell continued pastoring Evangel AG in Orlando for a decade after the viral encephalitis struck. In 2006, he accepted an offer to become campus pastor and director of spiritual life at Emmanuel College, an International Pentecostal Holiness Church school in Franklin Springs, Georgia.
"God reminds me over and over that I have to totally trust in him," Maxwell says. "Every word I state is a miracle."
Indeed, whenever doctors periodically review an MRI and electroencephalogram test results, they marvel at how Maxwell can function while living with such severe scar tissue.
"They can't believe I can remember, am emotionally stable, and that I can even speak," Maxwell says.
Maxwell relies on trusted friends and family, especially his wife, Debbie, to make sure he is staying on track. New technology also is welcome.
"Each of the modern electronic devices on the market is made for me," Maxwell jokes. "My phone is my other brain. I have to write everything down or record it to make sure I get it right and don't forget."
The campus job has freed up time for Maxwell to spend more time pursuing his passions of writing and circuit speaking.
Maxwell must deal with the lingering effects of his ongoing battle with the near-fatal brain disease. He has epilepsy, a long-term side effect of encephalitis, but it's controlled with anti-seizure medication.
He has traveled the world speaking at medical conventions as an epilepsy advocate for an Atlanta-based pharmaceutical company. He also works with war veterans who have suffered traumatic brain injuries.
"I have epilepsy, but it doesn't own me," says Maxwell, 55. "One of my goals is to help patients and caregivers who can relate to my story."
Maxwell has authored seven books, including the autobiographical Changing My Mind: A Journey of Disability and Joy. In 2015, he wrapped up a four-year, four-part book series by writing Pause With Jesus: Encountering His Story in Everyday Life. Earlier entries focused on mothers and pastors.
Maxwell must be careful not to use too much energy. A long speech can wipe him out. He often takes daytime naps.
In his travels, Maxwell has found many ministers feel safe unloading frustrations with him.
Four years ago, Maxwell befriended Chad Payne, pastor of New Life Assembly of God in Woodstock, Alabama, since 1999.
"Chris has encouraged me and helped me in ministry and with my walk with the Lord," says Payne, who twice has invited Maxwell to speak at New Life Assembly. "He has a way of bringing out what is buried deep inside."
Maxwell continues to write for the Assemblies of God devotional God's Word for Today. Paul W. Smith, managing editor for AG Publishing Editorial Services has known Maxwell since before his brain injury. Whereas his writings before took on a meticulous and scholarly bent early on, Smith finds Maxwell has transformed into a poignant storyteller.
"Chris seeks to touch people where they are and he wants people to experience Christ," says Smith, who has edited all of Maxwell's books. "Because of what has happened to him, Chris is able to relate to people better. He can really touch people."
Payne agrees.
"Chris is a great wordsmith," Payne says. "He has a marvelous way of turning a phrase."