Malcolm Burleigh Elected U.S. Missions Executive Director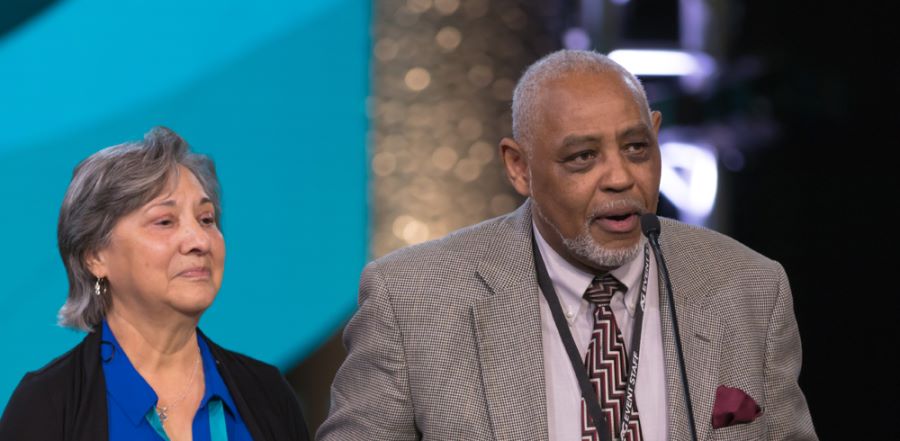 Don't miss any stories. Follow AG News!
Malcolm P. Burleigh has been elected the new executive director of Assemblies of God U.S. Missions, succeeding the retiring Zollie L. Smith Jr.
Burleigh already has been part of U.S. Missions, as senior director of one of its seven departments, Intercultural Ministries, since 2009. With his election, Burleigh becomes one of the six-member Executive Leadership Team based in Springfield, Missouri.
Outgoing General Superintendent George O. Wood on Wednesday afternoon called Burleigh and his wife, Maria, to the platform after Burleigh secured a two-thirds majority vote on the sixth ballot in a field of six candidates. Both Malcolm and Maria, who is Hispanic, addressed the crowd in English as well as Spanish.
Burleigh said he planned to seek God's direction before outlining any specific agenda for U.S. Missions.
"I appreciate the vote of confidence," Burleigh said. "I didn't get here by myself." He thanked longtime Peninsular Florida District Superintendent Terry Raburn for believing in him when he served as a district presbyter.
Burleigh served as senior pastor of Living Faith Assembly of God in Tampa, Florida, from 1992 to 2009.
Like the man he is succeeding, Burleigh also served as president of the AG's National Black Fellowship.
Half a dozen nominees secured the necessary 15 votes among the nearly 300 members General Presbytery in attendance to have their names advance to the General Council floor for a vote as U.S. Missions director.