Meeting a Demographic Need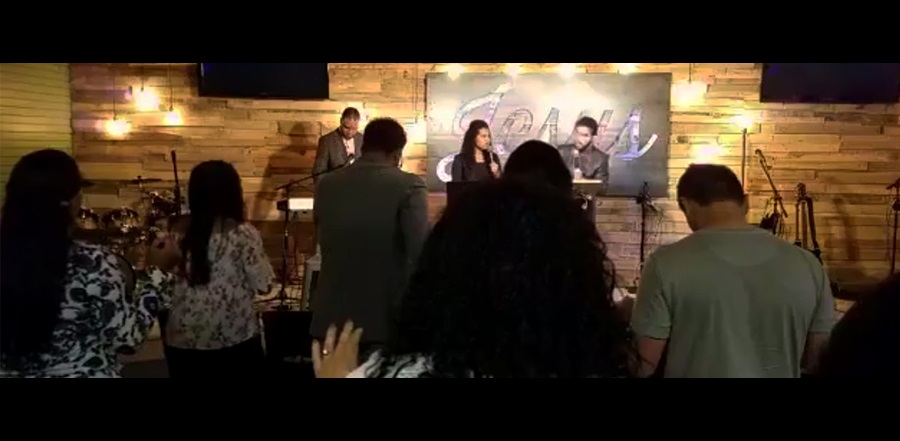 Don't miss any stories. Follow AG News!
A young Assemblies of God U.S. Missions missionary associate recently launched a Spanish speaking-church in Manchester, New Hampshire — where there is a dearth of Latino churches, despite nearly 10 percent of the population being Hispanic.
In June, U.S. Missions Missionary Church Planters & Developers MA Rey Emmanuel Brito, with assistance from his fiancé, Lissette Santiago, started Iglesia Faro De Luz Asambleas De Dios (Lighthouse Assembly of God Church) after being sent from Spanish Assemblies of God Church, his home congregation of 425 adherents in Lawrence, Massachusetts.
There are more than 10,000 Hispanics in Manchester, or 9.3 percent of all residents, but just half a dozen congregations focused on the demographic.
"There are not nearly enough Hispanic churches," explains the 22-year-old Brito, who served six years in youth ministry, including leading evangelism teams at Spanish Assemblies of God.
After graduating earlier this year from Northpoint Bible College in Haverhill, Massachusetts, Brito says he felt called by God to church planting. After praying with Spanish Assemblies of God Pastors Cecilio Perez Jr. and his wife, Myrna Perez; Spanish Eastern District Missions Director Ramon L. Hernandez; and Presbyter David Martinez, Brito says "God highlighted Manchester in our hearts."
The new bilingual church is a joint endeavor of the AG's Northern New England District and the Spanish Eastern District.
"It is very rewarding to see how Rey and Lissette have accepted God's call to plant a church at such a young age," Cecilio Perez says. "They are a testimony of this new generation's passion for Christ and lost souls."
Brito and Santiago connected with AG pastors Joe G. Cyr Jr. and his wife, Abi, of LIFE Church in Manchester. The nascent congregation of 25 is using Life Church's building for worship services. Nathan and Sofia Ortiz, who are concerned about the drug crisis in the city, which led to 95 death overdoses last year, are part of the new church.
"Although it is a church plant with not a lot of members, the vision of God and the heart for God projected through our pastors has assured us that we will be part of something great that God will do in Manchester," Nathan says. "Our young people are in need."
Manchester also receives the most refugees in New Hampshire, with transplants coming from South Sudan and other countries in Africa.
Santiago, who served as a missionary associate with Chi Alpha at the University of Vermont in Burlington, sees Iglesia Faro De Luz as "a place of refuge where the hurt can be healed, where people can meet Jesus and follow Him."
"The heart of Iglesia Faro De Luz is to see the broken healed and going out to reach those who are lost, so that they can have an encounter with God," says Santiago, 25.