Meeting an Urgent Need in America's Last Frontier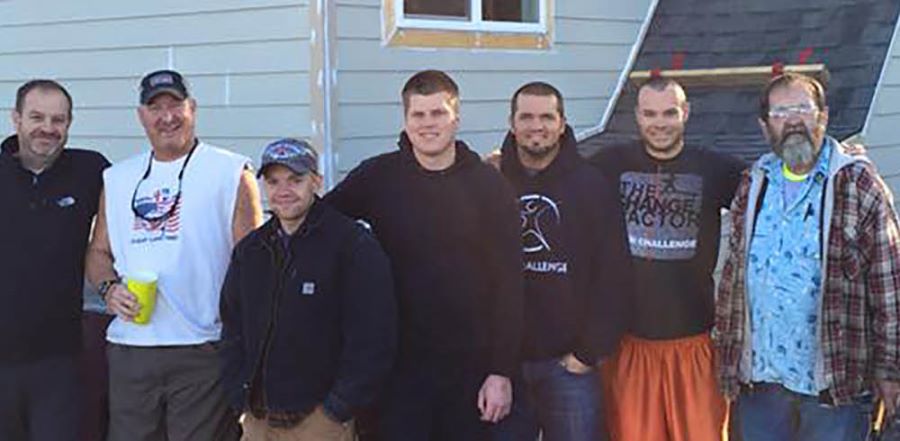 Don't miss any stories. Follow AG News!
Drugs and alcohol are ruining many lives in Alaska, especially among teenagers in rural communities. Suicide is rampant. In answer to years of prayer, Pacific Northwest Adult and Teen Challenge (PNWTC), headquartered in Portland, Oregon, is launching a new men's center in Wasilla, Alaska, to help meet this dire need.
"We go where God opens doors," says Chris Hodges, PNWTC regional president and CEO.
The first Teen Challenge in the Northwest was founded in Lebanon, Oregon, in 1983 by Hodges' father Mike, an Assemblies of God minister. It expanded eventually into PNWTC that now includes a dozen locations in five states ministering to men, women, and adolescent girls. Mike Hodges retired in 2010 after serving as president of U.S. Missions Teen Challenge International, USA for five years.
Pending final fire and building code approvals, the Alaska campus will open by the end of the year. PNWTC purchased a vacant building on 1.3 acres from Summit Worship Center, an AG church in Wasilla. Volunteer crews have been renovating the new facility to accommodate 28 beds for students and interns. Ever since news about the Teen Challenge campus began circulating in the community, applicants have been lining up to join the program.
Located 43 miles northeast of Anchorage, Wasilla is surrounded by the Chugach and Talkeetna Mountains and also known as headquarters of the 1,000-mile Iditarod Trail Sled Dog Race.
The need for a Teen Challenge faith-based Christ-centered rehab program in America's Last Frontier is urgent. Substance abuse is the greatest contributing factor to violent crimes, including domestic violence and sexual assault, according to the Alaska State Troopers annual drug report released earlier this year.  Alcohol, cocaine, heroin, marijuana, methamphetamine, and prescription drugs are the primary actors of abuse. In a 2012-13 National Survey on Drug Use and Health, Alaska ranked in the top 10 states for rates of illicit drug use. The survey revealed that 13.3 percent of adult Alaska residents reported illicit drug use within the past month, while the national average was 9.28 percent.
The American Journal of Public Health reports that suicide is the leading cause of death in Alaska among those ages 15 to 24, with drug abuse playing a contributing role. 
Darin Van Dyken has been tapped as the Alaska campus director, a natural fit who knows the street drill as well as anyone.
"The Lord transformed my life and I can share that hope to hurting people that they can change," he says.
In 2010, Van Dyken hit bottom after 13 years of doing drugs, mostly methamphetamine and cocaine. He was a functioning addict, while working on a dairy farm in Yakima, Washington. Growing up in a loving Christian home, Van Dyken says he was good at going to church but never had a relationship with Christ.
He stepped into the Teen Challenge's Portland campus in 2011 as a total skeptic. But the staff's authenticity and caring attitude made him stay and finally surrender his life to Christ. One year later he joined PNWTC as an intern and was promoted to the permanent staff in 2013. Wasilla is home now, and he never tires of telling his story.
"God gives me discernment to read through the lies and manipulation that addicts are known for," he says.
Van Dyken and Hodges see the Wasilla center maxing out within three years, necessitating a larger facility. They yearn to spread the Teen Challenge message of hope and deliverance in Jesus throughout Alaska, eventually aiming at remote native villages in the bush.