Mentoring Novice Leaders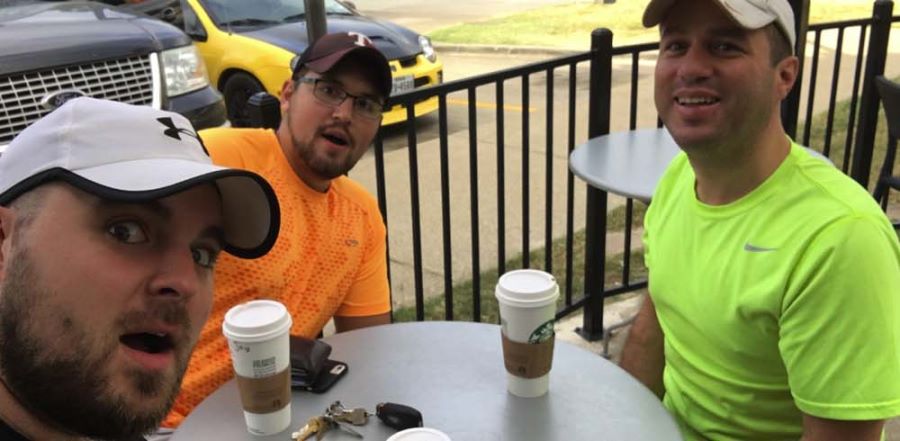 Don't miss any stories. Follow AG News!
Although he has been involved in ministry for a quarter century, Brian K. Herring remembers the early days when he had so much to learn. Like many ministers, Herring started out as a youth pastor, and he gladly accepted the advice of older clergy who spoke into his life. Now, at 43, Herring is passing some of the wisdom he's gleaned along to younger ministers.

For the past couple of years, Herring has been lead pastor of Harrison Faith Church, an Assemblies of God congregation in northwest Arkansas. He started out as youth pastor there in 2006 under Arlis Thrasher, who founded the church in 1973 above a pawn shop. Herring succeeded Thrasher when he retired as lead pastor in December 2016.

These days Herring, a native of Tyler, Texas, also is informally mentoring five young men in three states, checking in with them weekly or monthly about how ministry and life are going.

Through phone calls and video chats, Herring spends up to an hour listening and providing feedback.

For decades, Harrison has had a reputation as headquarters for a small group of white supremacists. Race riots in the early 20th century caused African-Americans to flee the area.

Herring says there never has been any issue involving African-Americans and Hispanics he's invited to speak at the church. He hopes to see more ethnic minorities attend Harrison Faith, but there are demographic realities. Today, blacks make up just 1 percent of the population of the city of 13,000 — which is 96 percent white.

Harrison Faith is rolling out new programs in 2019 as a result of recalibrating after participating in the Acts 2 Journey, a yearlong AG process designed to help local congregations better meet community needs. This includes implementing a Living Free program at the church and a commitment to help a homeless family in transitional housing as part of Hope Cottages.

Acts 2 has enabled church lay leaders to be part of the solution rather than merely listening to the lead pastor dictate ministry plans, according to Herring.

"We've had a purposeful year of planning together," Herring says. "There is nothing more powerful for a church to know what it is about and why we are doing what we're doing."

His list of mentees over the years includes Caleb Hester — who now is youth and worship pastor at Harrison Faith Church. Hester is the nephew of Herring's wife, Sondra. Hester met Herring while Hester was just a toddler following his parents' divorce. Hester says Herring served as a role model as he grew up. When Hester felt a ministry call during his senior year in high school, Herring encouraged him to attend the Oaks School of Leadership at Oaks Church in Red Oak, Texas. Hester completed two years there, then graduated from Southwestern Assemblies of God University in 2014. Hester says Herring's hourly weekly input during those years proved invaluable. Hester's first ministry job was as worship and young adults pastor at First Assembly in Tyler, Texas. He has been youth/worship pastor at Harrison for the past two years.

"We've gone from mentoring to coaching to friendship," says Hester, 26. "Brian has been a constant voice of direction and wisdom. When he speaks, his words carry a lot of weight because he's poured into my life."

Jay Juarez met Herring while serving as youth pastor in Tyler, Texas. For a full week, Juarez visited Herring in Arkansas and shadowed him, seeing how he functioned as a pastor.

"Wherever he went, I went with him," remembers Juarez, who now serves as youth pastor at Midland First Assembly in Texas. "He came alongside me, giving me information and ideas to help with youth ministry. He assured me that God has His hand on me."

Juarez, 25, says he continues to contact Herring about multiple ministry challenges. He says Herring has taught him the value of praying for God to provide for his needs and the importance of having ministry friends outside his circle at church.
Photo: Caleb Hester (left) and Jay Juarez (center) have been mentored by Brian Herring.