Micro-Churches, Big Story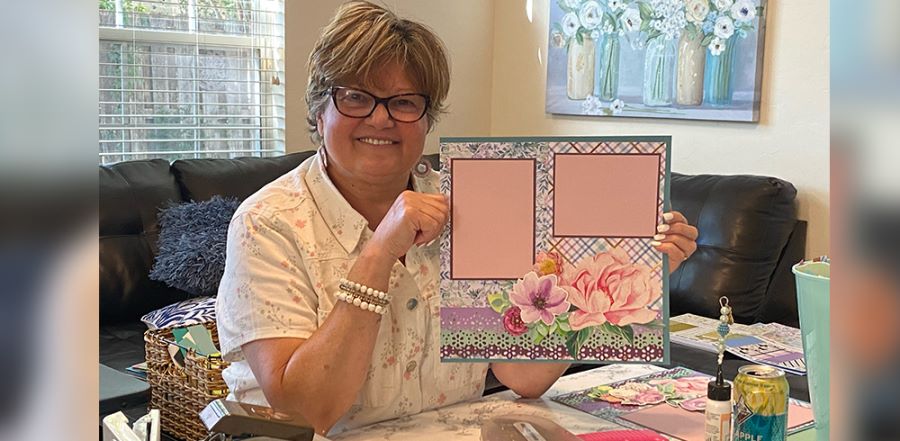 Don't miss any stories. Follow AG News!
Nearly two millennia after the Book of Acts, when 50-year-old Mike A. Patz reimagined church, he envisioned small home-based congregations connected to a larger macro-church. He foresaw some groups even forming around pastimes, such as preserving memories with paper.
Or a shared passion for exercise. Or a call to small business. Or in a correction facility for juvenile delinquents.
In 2004, as the new lead pastor of First Assembly of God in Gainesville, Florida,
Patz
brought a vision he believed the Lord had given him, one that answered in throwback fashion the question of what an effective church centered on
Acts 2:42-47
could look like if started from scratch.
Essential elements of these micro-churches, typically composed of five to 40 people, are worship, community, and mission.
Micro-churches
are where most discipleship takes place each week, like in the Early Church that met in homes, according to
Matt R. Ulrich
, micro-church pastor of
Greenhouse Church
. Greenhouse Church's weekend gathering, called the "macro-church," is akin to Christians in Acts
worshipping in the temple
. It provides a large expression for worship throughout Greenhouse and fellowship among the 3,500 multiethnic congregants spread among its 145 micro-churches.
"Macro-churches are our large group weekend gatherings that create culture and unity through vision, teaching, worship, and harvest," says Ulrich, 40. In contrast, the small micro-church gatherings center on the Acts 2:42-47 example of fellowship, mission, and prayer. Micro-churches focus on the gifts of the Spirit, "individual callings being fulfilled, life-on-life discipleship, and equipping the saints to do the work of the ministry." If somebody has but two hours a week to devote to Greenhouse, "go to a micro-church," he says.
The micro-churches and large weekend gatherings together offer the fullness of worship, community, and mission.
"Both the temple and the homes are necessary in our ecclesial understanding, to have the full expression of church that we see in the Book of Acts and the New Testament," Ulrich says.
Greenhouse Church aims to win souls, make disciples, and do that in the passion and calling God has implanted in individuals, Ulrich says. A few of Greenhouse micro-churches unite around a shared activity or setting. The "juvie" micro-church sprang out of Greenhouse elder Murray Brown's individual Monday-night ministry to a revolving door of troubled young men he began 28 years ago. Other churchgoers have joined him in the juvenile detention center ministry to lead a micro-church for the adolescents.
Micro-church leader
Beatriz Farquhar
, a
designer
of international scrapbooking renown, uses her paper company and workshops as a platform through which she teaches the Word. A longtime Bible study leader, her Tuesday in-person micro-church of 10 includes special fellowship meals served on her decorated dining table. After Farquhar leads a Scripture life application study, the group moves to her studio to incorporate Bible journaling, a form of scrapbooking that illustrates Scripture with art.
Her Wednesday Zoom micro-church that began during the COVID-19 lockdown now includes 120 come-and-go scrapbookers drawn by her famous name. Participants invite their friends.
"I do expository preaching, the context of the text, and apply it to our lives," says Farquhar, 64. "Many in my audience have no clue about the Word of God or have Him as Savior yet." The art lessons attract them to the group where they learn about Jesus, often for the first time. After the Bible study and art lesson, participants stay and talk. At least 15 have placed their faith in Christ. Her Bible journaling disciples have planted their own micro-churches in three U.S. cities and Turin, Italy.
Ulrich points out that micro-churches aren't small groups found in many churches, often regarded as optional and typically feeding the Sunday expression of community and worship. Nor is Greenhouse a seeker church, a concept popularized in the late 20th century.
"The end goal of seeker church is to get people into the church doors," Ulrich explains. "In contrast, we want to get people out and around the city." In this regard, the model is similar to
Chi Alpha
, the global AG university campus outreach that employs small discipleship groups as the backbone of its program while offering large plenary gatherings each week.
Some congregants living in Gainesville to attend University of Florida have organically spread the micro-church concept when they leave the area. Daughter micro-churches and macro-churches have sprung up in Tampa, Orlando, Jacksonville, and beyond.
"If it's healthy worship, mission, and community, the church is going to grow," Ulrich says.