Minister Pursues Master's -- AGTrust Makes THE Difference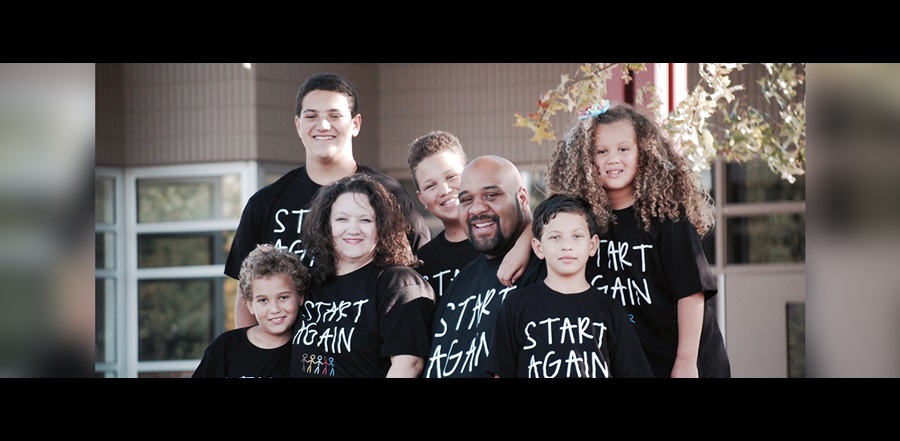 Don't miss any stories. Follow AG News!
When Alex Bryant, executive pastor of New Life Church in Oak Grove, Missouri (25 miles east of Kansas City), graduated from Evangel University in Springfield, Missouri, in 1995, his four-year football scholarship had enabled him to earn a bachelor's degree in business management and biblical studies.

He was in the middle of a successful business career when God tapped him on the shoulder and reminded him of the ministry call on his life. He then transitioned to serve as the assistant youth pastor at James River Church in Ozark, Missouri.

Bryant went on to serve as college and young adult pastor at First Assembly of God, in Fort Myers, Florida, and later as director of the St. Louis Dream Center. Alex and his wife, Angela, who graduated from Assemblies of God Theological Seminary (AGTS) with a master's in counseling, then stepped into their present role serving the congregation of New Life.

"I had always wanted to pursue my master's," Bryant says. "In fact, my wife and I had talked about it for seven or eight years."

As the sole income source, Bryant had to consider the impact continuing his education would make on his family of seven (five children). And this time he didn't have a football scholarship to fall back on.

In faith, Alex enrolled in the Master of Leadership and Ministry program at AGTS in Springfield, Missouri. But finding himself down to the wire on his application and without the finances to move forward, he called admissions to cancel his enrollment.


"I told them I wasn't going to be able to enroll; that's when they told me about the AGTrust Making THE Difference scholarship that was available to me," Bryant recalls. "This scholarship is an invaluable resource. Honestly, if it weren't for the gifts of AGTrust partners, I would not be in school today."

Bryant is currently pursuing his master's degree. The program combines online classes and traditional classes which take place over the course of three years.


"This program has far exceeded my expectations," he says. "It's not only helping me; it is helping me nurture the people God has called me to serve."

The Bryants are just one family of many who have been assisted by AGTrust. Since its formation in August 2008, the AGTrust has awarded 1,286 scholarships and grants totaling $3,338,945 to help train young leaders attending one of the 17 AG colleges and universities.
"The Making THE Difference Scholarship was the only way that it was going to happen," Bryant says about pursuing his master's. "I'm so grateful, so incredibly grateful."