Ministering at Church and Work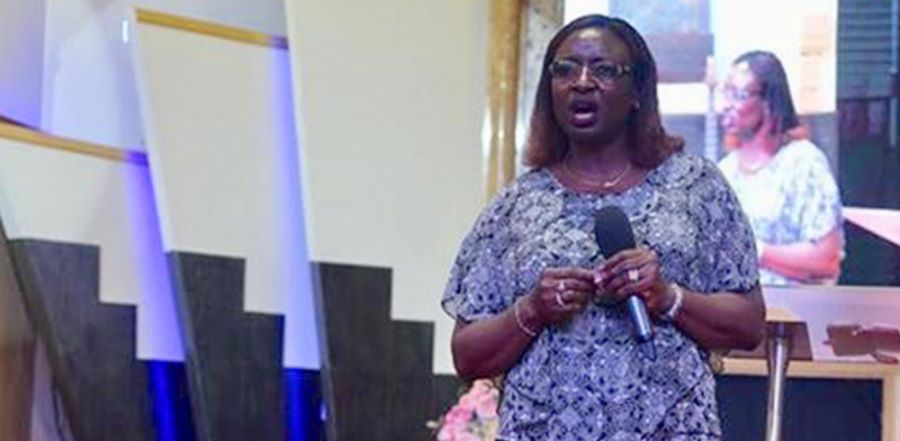 Don't miss any stories. Follow AG News!
Sandra A. Ogunremi, 47, has been able to do exceptionally what is a struggle for many Christians: putting faith into action outside of the church. Ogunremi is an extraordinary woman who seems to be hardwired to do what is a learned discipline for most people. Interjecting scriptural principles into everyday life and recognizing what God is doing in various situations is second nature to her.
After putting her faith in Christ as a 5-year-old girl, Sandra developed a yearning to teach the Word of God. However, at the age of 8, Sandra's father took her from Michigan, where she had been born, to his homeland of Nigeria. Sandra didn't know it at the time, but her father had decided to take her and her siblings and leave their mother in Michigan.
When she realized what had happened, the impact devastated her. It would take many years before she re-established contact with her mother.
But as a child, Sandra found healing for the pain by reading a children's Bible storybook. At 10, she felt compelled to started teaching from the one book that brought her peace and solace, the Bible. She started a Bible study in her neighborhood and began teaching the Word of God to other children. So many attended the Bible study that parents couldn't get their children to do chores during the instruction.
"I just loved teaching," Ogunremi says of her first Bible training experience. "I didn't realize that I had a call on my life."
As a young adult, Ogunremi began to understand how the lessons she taught impacted others. Eventually she became a respected Bible teacher at her local church.
Unbeknownst to Sandra, a young man named Ayodele had been admiring her from afar as they worshipped God together every Sunday. One day, she and Ayo crossed paths at the pharmacy where Sandra worked as a technician. A friendship developed that has led to 25 years of marriage, three adult children, and living on three continents.
The Ogunremis now make their home in Rapid City, South Dakota. Ayo and Sandra work for Regional Health, Ayo as a physician and Sandra as senior diversity consultant.
Sandra earned a Master of Science in Administration as well as a Doctorate in Health Administration from Central Michigan University. Her faith grounds her as she trains her co-workers in diversity and cultural awareness and coaches people on alleviating pain and anguish that can be emotionally crippling.
"My foundation is the Word of God, so when I educate the pillars come from there," she says. Ogunremi doesn't hesitate to provide coaching that is rooted in Scripture to co-workers who frequently approach her asking for prayer and advice.
As Ogunremi lives her faith in the workplace, she also helps to build up and guide others in the local church she attends, First Assembly Rapid City. Ogunremi, who became an ordained AG minister in 2011, leads a weekly women's Bible study. Every Friday evening, a group of about 25 ladies gathers in the church's chapel to learn from God's Word.
"I can't live without it," says 36-year-old Amber L. Malloy, who has been part of the study since Ogunremi started leading it in 2004. "It has helped me become the woman of God that I am now."
Georgina V. Hughes, 61, another longtime participant, says the study has been a haven for her. When her family experienced a tragedy that required Hughes to be out of the city for several weeks, she took comfort in knowing that Ogunremi and other women from the Bible study would be praying for her.
For the past decade, Ogunremi also has served as the Black Hills section's women's representative. Since 2015, Sandra has led the Women of Excellence Conference, the Black Hills section's annual women's gathering. Ogunremi's sectional women's activities give her the opportunity to bring skills that she has cultivated in the workplace into the church.
"I'm just blown away by her," says Rachel J. Schaible, the South Dakota District women's director. Schaible, 62, values the level of professionalism and perspective that Sandra brings to the ministry. Ogunremi's administrative skills led Schaible to approach her about the district positions.
"She's qualified to be the preacher at the event, but she has no problem serving at the event," says Schaible. Almost 300 women have attended the annual conferences since 2015.
"She knows exactly what to say," says Malloy, who considers Ogunremi a mentor. "She's straightforward but loving. She's no-nonsense."