Ministers Take to the Streets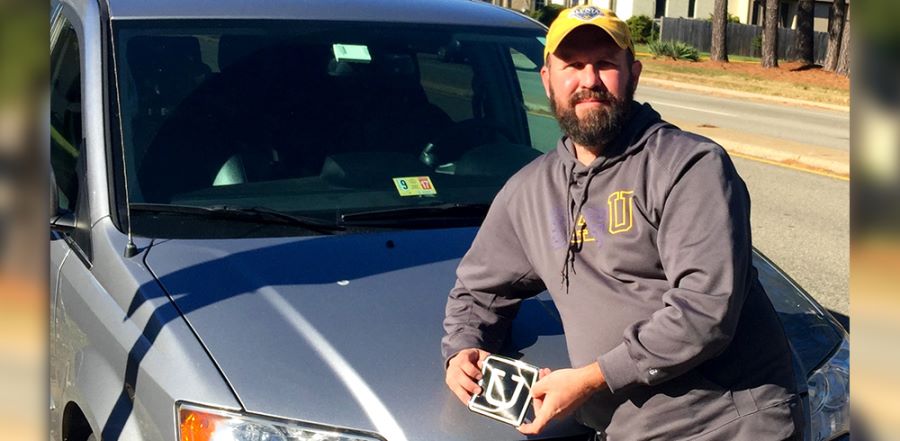 Don't miss any stories. Follow AG News!
When Rhoda Nazanin moved to Los Angeles to pursue higher education, she left an Orange County youth ministry assistant job at the AG SoCal Network. Bridge of Life in Santa Paula, California, became her new church home where she plugged in as media and graphics director. But the position didn't come with any pay.
On the opposite coast, Joe Pierce in Richmond, Virginia, is working on an online master's of divinity degree from Southwestern Assemblies of God University, and John Ware is a pastor at Lifehouse Virginia Beach, while planting Lifehouse Church Newport News with his wife, Kristen.
All needed a reliable income stream with flexible working hours. Each turned to Uber, an online transportation network that links clients needing rides to drivers who take them in their personal vehicles.
Here's how it works: Clients with smartphones use the Uber app to request a trip. The app alerts the nearest on-duty Uber driver with the customer's location and destination and directions how to find both.
"It's basically a taxi service, except you're using your own car as the taxi," Ware says.
Nazanin reports that Uber driving in greater L.A. has easily brought her $400 to $500 per week. It's become her main source of income as she ministers and works on a bachelor's degree in communications.
"It's like any other job, with good days and bad days," Nazanin says. "I've had opportunities where I've come across other believers and we've had great, encouraging conversations, and they've spoken into my life. I've had opportunities to listen to people." Occasionally she drives celebrities. Sometimes she has opportunities to pray with clients struggling with life's challenges.
Pierce, who began driving for Uber in May, recently married Rachel, already an Uber driver herself. She suggested it might be a good fit for him as well. Among common trips for Pierce are to the metro airport, restaurants, and residences after work. Late on Fridays, he picks people up from bars and nightclubs.
"Every 15 to 20 minutes I'm picking up people, taking complete strangers where they need to be," he says.
Pierce has been bivocational for most of his ministry. Uber, he says, is a great opportunity for bivocational pastors.
"Being full time in grad school allows me flexibility on the days I'm studying hard and my brain can't absorb anymore," Pierce says "I can offer rides and talk to people. Ultimately they ask what I do. The conversation leads to talking about an M. Div. and being able to share my faith with people."
He recommends Uber driving to others in ministry.
"I never know who I'm picking up," Pierce says. "It challenges me to be open to listen to people."
Ware began driving for Uber in February and drove heavily through July.
"The cool part is you can pretty much work whenever you want," he says. "You sign on whenever you're free and want to drive. You are your own boss."
There are other perks, including divine appointments.
"Meeting people is the fun part," he says. "It really let me see the city, parts I typically wouldn't see. Whenever I'm driving, I'm praying over the city."
Among Ware's favorite anecdotes is driving a Washington Redskins football player and four of his friends to a nightclub one Saturday night in April. En route, the buddies spoke in crude terms about what they planned to do at the club. Then the player asked Ware what he did for a living. The player was taken aback and embarrassed by the remarks he had made.
The next morning, the player called Ware because he had left his keys in Ware's car. Ware, working at Bethel Church at the time, couldn't deliver the keys, but offered to let the player come pick them up.
The two connected in Bethel's parking lot. The athlete took it as a sign that God wanted to reach him. Ware told him about Christ and prayed for him.
Another time, Ware took Jesse, a young stuttering addict, to drug court after the rider had been busted for dealing drugs at a college. Ware commented that he stuttered, too, and shared about a support group. Two weeks later, Ware picked him up to attend a group meeting for stutterers. On the way, Jesse opened up about having overdosed twice, including one episode paramedics told him should have killed him.
The two remain in touch. Jesse plans to attend Lifehouse Church Newport News when it launches.
Ware recommends work for an app-based, ride-booking service as a good match for pastors.
"Clients know this isn't my full-time job, and that always starts a conversation," he says.