Motivated to Improve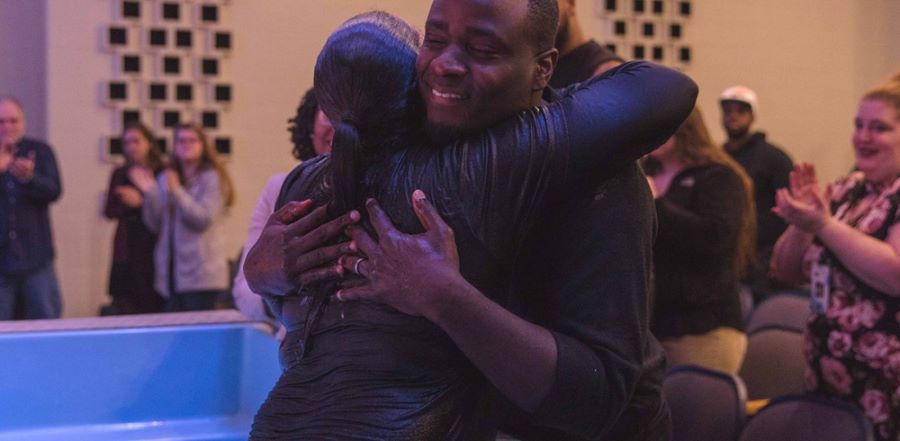 Don't miss any stories. Follow AG News!
Motivation Church
, a multiethnic congregation in Richmond, Virginia, is on a mission to change the city — one person, family, and neighborhood at a time.
"I see a lot of people in the community who have no motivation, or the wrong kind of motivation," says Travis C. Jones, lead pastor of the church.
Jones, 31, says that he and his wife, Brittany, had a desire to plant a "life-giving" church in Richmond. They launched Motivation as a
parent-affiliated church
of
Cornerstone Church
, a predominantly white suburban congregation in North Chesterfield on the southern edge of Richmond.
"Cornerstone has been great about helping us out in any way they can," says Jones, who during his years on staff there became friends with lead pastor Shawn R. Franco. Motivation Church also received support from the
Church Multiplication Network
and the AGTrust
Matching Fund
.
Motivation Church started in September 2017 and has grown to an average attendance of 325.
Social media plays a vital role in Motivation Church's strategy. With over 1,600 likes on Facebook and close to 800 Instagram followers, Jones and the Motivation Church team leverage the power of social media to generate buzz about Motivation in the community. Motivation's social media presence reaches those who may be skeptical about visiting a church and allows them to experience Motivation online before they ever step foot onto its physical campus.
There is more to Motivation's success than numerical growth and social media hype. Motivation Church is changing lives, impacting the city, and building bridges across socio-economic divides. Many of the families that are part of Motivation have experienced positive changes in their family dynamics.
"People are getting married who have never had marriages in their families," Jones says.
Some who lacked motivation now are finding a purpose. Several attendees who had dropped out of school have earned a General Educational Development diploma. One man ready to give up on life entirely found the motivation to keep living when a church member warmly greeted him his first time at Motivation. That man is now a faithful leader in the church.
"If we want to change the world, we have to serve the world," says Jones, who also serves as a chaplain for a local police precinct. "We can't just complain about the problem, we have to be part of the solution."
Motivation is diverse in virtually every way. People who attend the church come from a variety of social, political, economic, and educational backgrounds. The church is about 50 percent black and 50 percent white, reflecting the overall racial demographics of Richmond — which served as the capital of the Confederacy. Today, people of color outnumber Anglos in the city of 223,000.
Ministering within such a diverse context comes with a unique set of challenges. As a black pastor, Jones is intentional about making sure the congregation stays diverse. Churches with minority leadership tend to skew toward the racial or ethnic background of the lead pastor over time.
In a social climate fraught with racial tension, the people of Motivation Church experience an uncommon sense of unity.
"When you're embraced by the love of God, there is a natural inclination to love one another," says Lillian E. Loth, who has attended Motivation since the beginning.