Multigenerational Impact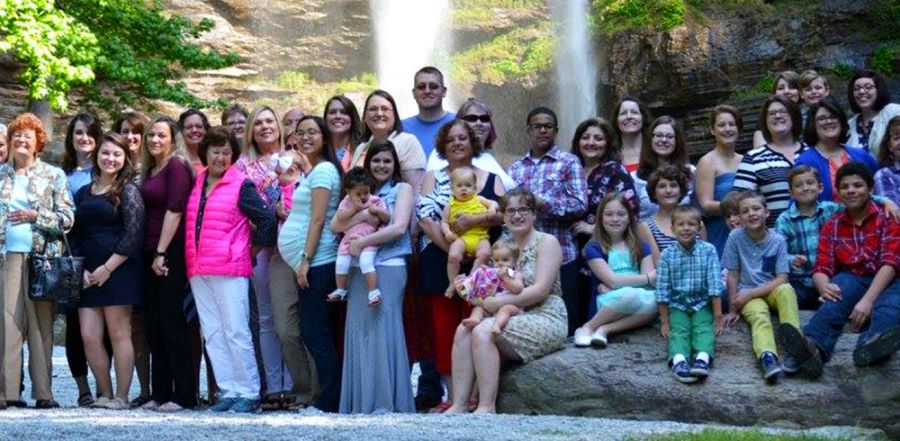 Don't miss any stories. Follow AG News!
Glad Tidings Assemblies of God in Toccoa, Georgia, displays great diversity. More than half of those attending Glad Tidings have migrated from other places. But the church mixture isn't just geographical. It is also demonstrated ethnically — in the congregation and the ministry staff. Three of the seven paid staff are African-American.
Of the 88 family units who regularly attend, 19 represent minority or interracial households. Josh Garner, lead pastor of Glad Tidings for two years, also is pumped about the spread of ages among adherents: 48 families are under 40 years old, 25 are between 40 and 65, and 15 are 65 and older.
Most of the 90 people who regularly attended when Garner arrived were 50 and up.
"The existing older church and new younger church have melded into a cohesive body," Garner says.
The church leadership made a strategic decision to pursue the younger generation, connecting with Toccoa Falls College, the local Christian and Missionary Alliance school.
"We have millennials leading worship, working media, and volunteering in children's and student ministries," Garner says. The worship pastor, children's pastor, and student ministry pastor are all in their 20s. Garner, 36, worked to put younger people on the church board so they could learn from the leaders who had served for years.
That has helped bring church unity, rather than division. The older generation mentors, embraces, and engages the college-age students and young adults. This harmony has become exponential, helping the congregation reach unchurched young adults as well.
The merging of various ages hasn't required Glad Tidings to pursue shallow, entertainment-driven services.
"The modern methods mingled with a traditional message has allowed us to meld and bridge the generational gap," Garner says.
Along with increased attendance, the church is serving the community more than before. For instance, Glad Tidings sponsors food ministries, back-to-school supplies drives, and community clean-up efforts.
"For any church to be active and thrive in a community, it needs to continue reaching younger generations," says 60-year-old John Buchanan, who has attended the church for 25 years. "It really pleases God to see different generations worshipping Him at any church."
As the church combines traditional and modern worship, biblical teaching, spiritual development, and service in the community, Glad Tidings leaders continue seeking to bridge the generational gap.
"The greatest asset is the relationships being built," Garner says. "Back that up with relational context and we have found what is working in our culture."