Multiple Assistance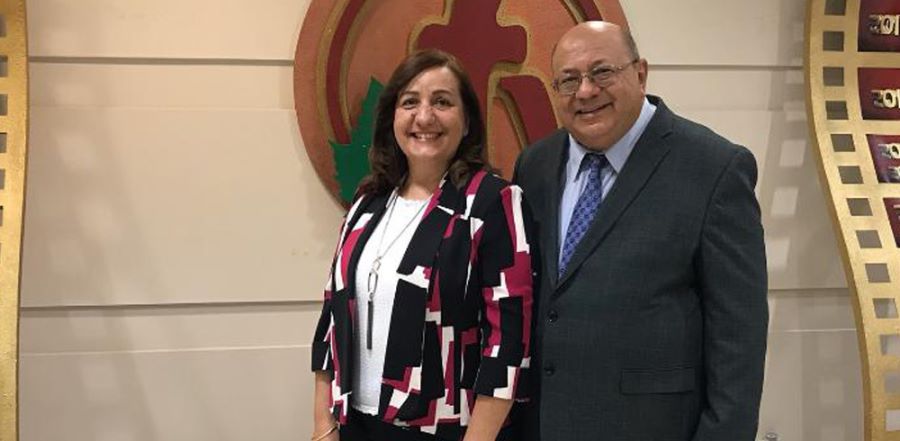 Don't miss any stories. Follow AG News!
With so much uncertainty surrounding events in the Middle East,
Alex and Samia Hanna
offer an outlet for Christian support through various ministries, including overseas trips, an international Arabic TV channel, and a 24-hour phone hotline. By leading prayer requests remotely and abroad, Alex Hanna, 62, witnesses conversions to Christ, often inspired through miracles.
He notes that on a ministry trip in November, one woman received healing from breast cancer and another from leukemia.
The Hannas immigrated from Egypt to the United States in 1990 with their twin daughters. Leaving a medical degree behind in Egypt, Alex moved to Oklahoma in 1998 and both he and his wife became credentialed Assemblies of God ministers. They've lived in California since 2014 and have been
helping refugees
in recent years.
As vice president of the
Arabic Assemblies of God Fellowship
, Hanna has worked to raise the profile of the ethnic group since 2006. With the goal of planting new churches among Arabs in the U.S., Hanna recently participated in the opening of Arabic AG churches in Fountain Valley, California; Portland, Oregon; Corona, California; and Chicago. Overall, AAGF has established 15 Arabic churches in the U.S.
Hanna, a U.S. missionary serving with
Intercultural Ministries
, is involved in helping to bring ministers from the Middle East to the U.S. Once in this country, they are assisted in becoming credentialed ministers.
Samia, 56, also works with nonprofit organizations that help refugees by sending them clothes, food, and other supplies. In the Middle East, Samia also works with organizations that help rehabilitate women who have been freed after abduction by Islamic extremists. The women learn English, study other subjects, and are assimilated back to normal life.
When Samia, who trained as a dentist, is not overseas or helping her husband, she works with the women's ministries in her area by taking phone calls, holding prayer sessions, and teaching seminars covering specific topics.
Most of the Hannas' time goes into their work with
AlKarmaTV
, a free satellite Arabic Christian channel based in Seal Beach, California. Weekly broadcasts can reach 98 percent of the globe. The program also takes phone calls and leads group prayer sessions through live segments.
As founders of the nonprofit organization the Gospel to All People Outreach, the Hannas support widows of AG pastors in Egypt, as well as refugees in the U.S. and the Middle East.