Multisite Approach Goes Rural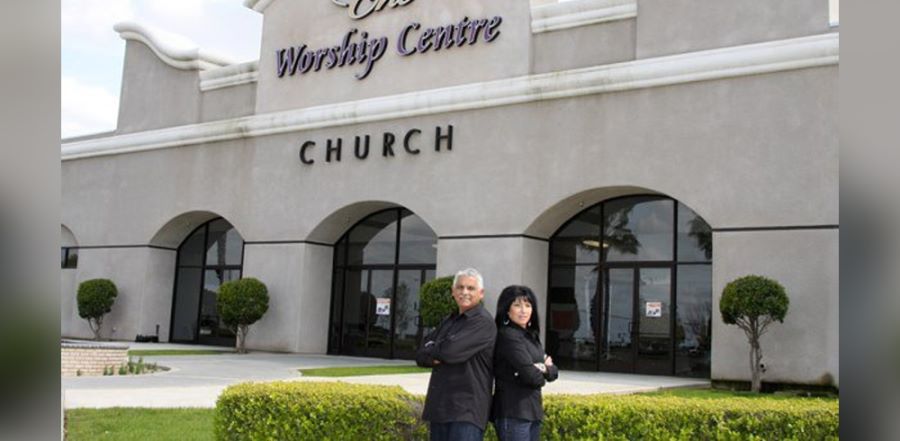 Don't miss any stories. Follow AG News!
Michael R. Guillen has been a gardener and landscape business owner for 20 years. Thirteen years ago, he joined
The Worship Centre
, an Assemblies of God church in Fowler, California, and became a lay leader in prison and men's ministry.
Today, Guillen is the lead pastor of
The Worship Centre Orange Cove
, a congregation of nearly 80 people. He still operates his gardening business while shepherding people in this small citrus-farm community in California's central valley.
"I knew I had a call to be a pastor, but I never expected this," says Guillen, 51.
The opportunity came six years ago when The Worship Centre began establishing
parent-affiliation relationships
with local AG churches on the verge of closing.
The Worship Centre founder and lead pastor,
Rod M. Haro
, 64, who planted the church 18 years ago with 22 people, didn't consider such a strategy at first. When The Worship Centre had 1,200 attendees, the church agreed to take another congregation near closure under its wing.
"We saw the importance of being Kingdom-minded and community-minded," Haro says. "Instead of having a church of 2,000, why not 10 churches of 200 and see where that goes?"
Today, The Worship Centre's rural multisite strategy includes eight campuses, all but one in small communities near Fowler.
"I'd like to say we had a great formula, but we didn't know what we were doing," Haro admits. "A lot was trial and error, but we have been pleasantly surprised with the results."
One main factor in success has been raising up people, like Guillen, from within the main congregation to lead other campuses. Guillen had completed two years of study in the SoCal Network
School of Ministry
when Haro approached him with the opportunity to lead the Orange Cove campus, in the foothills 25 miles east of Fowler.
"I was excited, but it was nerve-racking," Guillen says. "I was still unsure of my call. I was still developing a preaching style. There was a lot of stumbling and fumbling, but people understand we're a young campus and all growing together."
The Worship Centre's reputation drew people to the reborn church. Guillen, his wife, Rebecca, and their daughter, Amber N. Paredez, "all cut our teeth in ministry at the main campus," Guillen says. His daughter now leads worship at Orange Cove, and his wife leads prayer meetings.
"We are able to connect with people who aren't in proximity to the main campus," Guillen says. "The most enjoyable thing is the new growth you see in people."
Haro says having multiple, smaller campuses opens up opportunities for gifted teachers, worship leaders, and preachers within the main congregation to exercise leadership. Haro spends much of his time mentoring and coaching younger leaders now.
"We had a number of awesome men and women who needed an outlet," Haro says. "Many of them weren't even pastors. But we recognized those giftings, and motivated them to go to the next step."
Each campus offers live worship and live sermons. All campuses preach on the same theme with different nuances and personal examples. Each site draws between 75 and 250 people, and the main campus has grown to 1,400 per weekend.