NGM Materials Translated and Now Youth Pastor-Friendly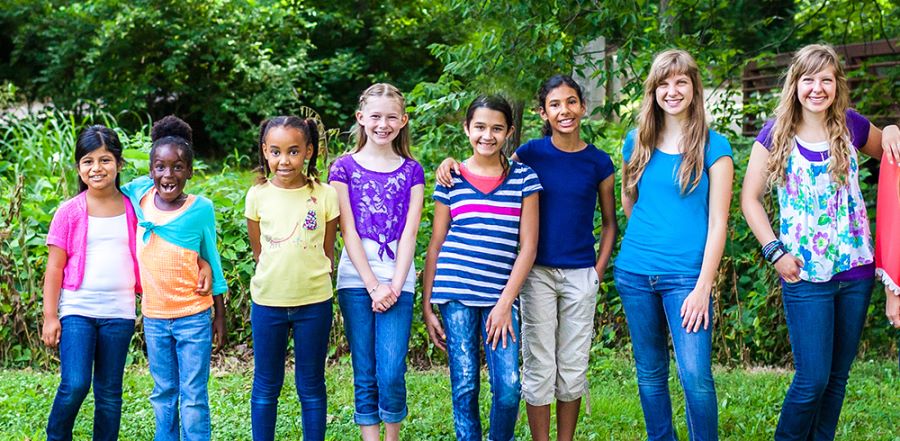 Don't miss any stories. Follow AG News!
Assemblies of God youth pastors and leaders have a recurring challenge — finding Pentecostal materials that address biblical issues for teens. Recently National Girls Ministries provided a solution by releasing their Friends unit materials, in English and now in Spanish, as journal booklets that cover specific topics.
"Obviously, our focus in Girls Ministries is girls," says NGM Senior Director Mandy Groot. "But the Friends materials, written specifically for girls in 6th through 8th grades, would be an excellent resource for youth pastors and leaders. The units can easily be adapted for mixed groups in the middle school through high school age range as they deal with issues most teens face in life."
Groot says each of the six booklets contains four units that are designed to offer six week's worth of materials (24 weeks total per booklet), but can be condensed if desired. Booklet themes include Building Your Character, Growing in God, Making Right Choices, Knowing Your World, Developing Life Skills & Relationships, and Dealing with Hot Topics.
Scotty Gibbons, National Youth Ministries strategist, agrees with Groot, saying many youth leaders and pastors simply aren't aware these materials exist.
"In National Youth Ministries, we get questions all the time asking about resources youth pastors and leaders can use for discipling students," Gibbons says. "I'm glad we do have something as helpful as these topical booklets to offer those ministering to teens. The content covers critical topics from a strong, biblical perspective and with rich, practical application."
In addition to the Friends studies now being available as topical booklets, Groot says that it's important to note that all Friends materials are now also available in Spanish.
Hispanic Relations Director Efraim Espinoza says the Spanish translation of the Friends materials has been highly anticipated by Hispanic girls ministries leaders, with the pamphlets being a welcomed option for Hispanic youth leaders as well.
"The Assemblies of God offers the very best in Pentecostal resources," Espinoza says. "Having those resources available in Spanish simply opens the door for even greater ministry opportunities in our Hispanic districts as well as in other Hispanic Pentecostal churches."
Groot says that now all Rainbows (pre-K, ages 3 to 5), Daisies (kindergarten) and Friends materials have been updated and translated into Spanish. Prims (1st and 2nd grades) and Girls Only (9th-12th grades) are next on the agenda followed by the Stars (3rd-5th grades) materials.