National Girls Ministries Coins for Kids Project to Benefit Bangladesh Ministry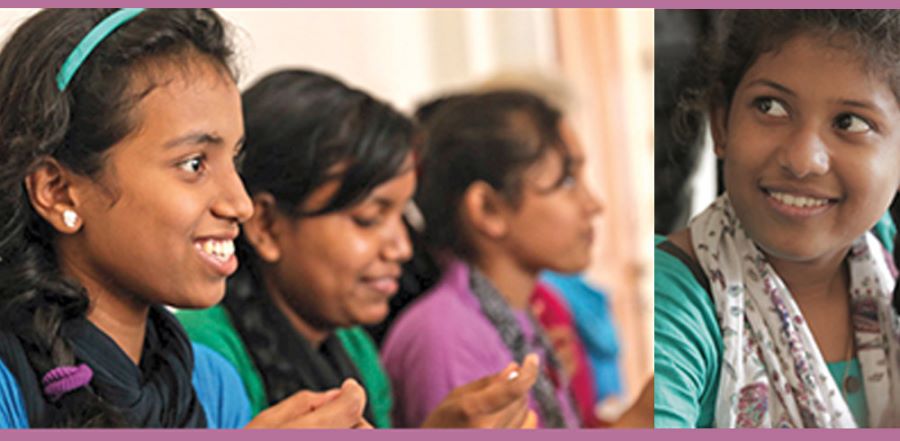 Don't miss any stories. Follow AG News!
The National Girls Ministries (NGM) has revealed that its 2015 Coins for Kids project will be Uttam's Place — a ministry in Bangladesh that helps young girls break free from the cycle of poverty and lack of education and its resulting consequences.
"Uttam's Place," explains Mark Entzminger, senior director of AG Children's Ministries, "is an after-school program that takes young girls on a journey from life in the slums to a much better life. Girls are introduced to Christ's love, fed, and given the opportunity to earn a college degree through Uttam's Place."  
This year, the Coins for Kids overarching theme is helping girls in Bangladesh experience God's love and His big dream for them. Running January through December, the funds raised for the 2015 Coins for Kids effort will help provide a permanent home for Uttam's Place, which is currently located in a rented facility.
Over the past several years NGM Coins for Kids projects have traveled the world — China, Alaska, Venezuela, South Africa and Belgium, to name a few, with giving to these projects frequently reaching $150,000, $200,000 or more. In fact, early reports indicate that giving to the "China Orphan Care" project last year may break an all-time Coins for Kids giving record.  
"Uttam's Place is doing an incredible work in the lives of Bengali girls," Mandy Groot, national Girls Ministries director says. "Imagine how much more Uttam's Place could do if they owned their own facility, didn't have to pay rent, and never had to worry about the owner of the facility evicting them? This is a big dream for Uttam's Place, but one I believe that, with God's blessing, Coins for Kids can make come true!"   
Coins for Kids — a partnership with BGMC — is the missional arm of Girls Ministries. Each year NGM, in cooperation with AGWM and AGUSM, selects a project that impacts children.   
National Girls Ministries has recently posted an all-new video sharing about Coins for Kids and the "Big Dream" Uttam's Place is. Support materials, including promotional flyer, table topper, faith promise cards, promotional cards and more will soon be available as well.