Near-Fatal Wreck Gives Senior Volunteer Chaplain New Purpose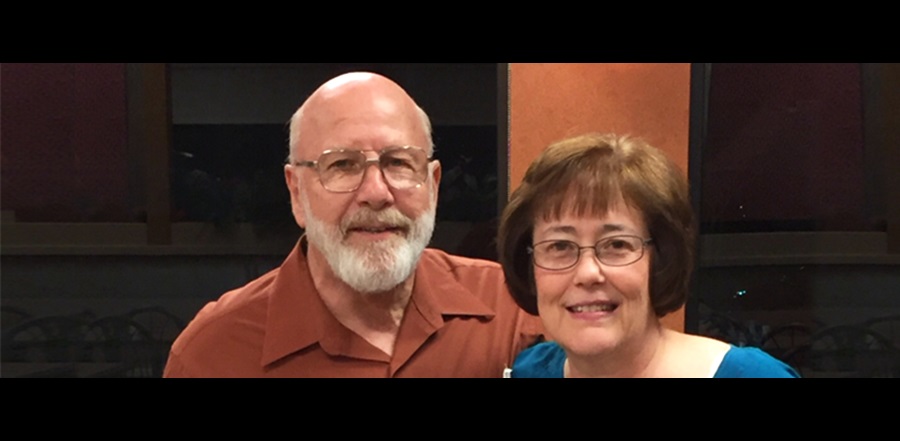 Don't miss any stories. Follow AG News!
Jim L. Whisnant served Communion to death row inmates as one of his functions as director of chaplains at a Mississippi penitentiary. In May 2011, a prisoner only a week away from a scheduled execution, asked Whisnant for prayer, and held out his hand.
No sooner had Whisnant grasped the inmate's hand than the other hand pulled a rope around his neck.
Somehow, with God's help, Whisnant grabbed the rope, broke it in two against the bars and escaped the attempted murder.
Six months later, the penitentiary pushed Whisnant into early retirement after 17 years of chaplaincy ministry. Whisnant and his wife, Ann, lived on the prison grounds and had only 30 days to vacate the premises. That same month, both of Ann's parents moved into a nursing home in Clanton, Alabama. Jim and Ann moved into the home of Ann's parents.
So, with money tight, Whisnant at 61 transitioned from being an Assemblies of God U.S. Missions institutional chaplain to a new career as a truck driver.
In March 2013, less than three months into his commercial delivery gig, Whisnant, accompanied by his wife, Ann, drove west out of Detroit after unloading 40,000 pounds of beef.
On an interstate, with freezing rain and light snow falling, Whisnant pulled onto the shoulder when he saw a vehicle in the ditch. Another car had stopped on the opposite edge of the road, and Whisnant crossed three lanes of traffic to see what had happened as Ann waited in the cab.
As Whisnant stood behind the automobile on the shoulder, an out-of-control car going 60 miles per hour slammed into him.
The parked auto — and Whisnant — went flying. Whisnant went through the windshield and back out again. In the aftermath, he lay by the side of the highway, his left leg dangling by a few tendons from the impact of being pinned between the two vehicles.
Ann, a retired registered nurse, rushed to the scene. Blood oozed from her husband's eyes, ears, nose, and mouth, and covered his chest, arms, and legs as well.
"I thought he was dying," Ann recalls. "He was unresponsive."
Still, Ann sensed God's supernatural presence in an ambulance to Oakwood Hospital, one of the nation's top trauma centers, 10 minutes away in Dearborn.
Ann rapidly called and emailed relatives and pastor friends to ask them to pray.
FIGHT FOR LIFE
At the medical facility, a surgeon emerged with grim news. He couldn't save Jim's leg; in fact, he might not be able to save Jim's life. The patient needed 10 units of blood almost immediately.
Urgently, doctors amputated Jim's left leg just below the knee. Only after five days on a ventilator did Jim turn the corner, albeit with a badly injured left arm, a broken jaw, a collapsed lung, six broken ribs, and a fractured back that had to be bolted back together.
"There's no excuse for me to be alive," says Jim, who now walks with the help of a prosthetic leg.
In addition to the physical recovery, the Whisnants marvel at how God comforted them during Jim's 51-day stay at the hospital and an additional month at a related traumatic injuries rehabilitation center. Jim endured being put to sleep for nine surgeries.
Almost immediately after the crash, five people from a couple of nearby Assemblies of God congregations and a couple from a Baptist church showed up to offer practical help. Those numbers multiplied, with congregants bringing food to Ann and the Whisnant relatives, and providing homes where they could stay overnight.
"God really carried us through," Ann says. "I felt floods of joy as people prayed."
Trey Hancock, pastor of Springwells Church in Dearborn, visited the hospital virtually every day, often twice a day.
"I watched Jesus raise Jim Whisnant from the dead," Hancock, a U.S. Missions Intercultural missionary, states pointedly. "When I walked into that room the first time, I'd never seen a human being so beat up in all my life. He was swollen and caked with blood, with tubes and wires everywhere."
Hancock felt at a loss how to raise Ann's spirits when he feared her husband knocking on death's door. Nevertheless, Hancock found a blood-free spot on Jim's forehead and uttered a prayer.
"I fully intended him not to be there the next day," concedes Hancock, 61. But after praying, Hancock says a voice startled him, announcing that Jim would walk out of the hospital. Hancock looked around and saw no one.
Even though he could barely move, the extroverted Whisnant asked all who entered his hospital room if they knew Jesus as Savior. Although severely injured, he exuded an upbeat outlook, and encouraged various medical personnel, some wearing full Muslim garb in the heavily Islamic area.
"He was all busted up, yet he was praying for other people," Hancock observes. Hancock notes that a head nurse who had decided to quit the traumatic vocation changed her mind because of the pluck Whisnant exhibited.
RETURN TO MINISTRY
Ann, now 63, became an ordained AG Chaplaincy Ministries health care chaplain in 2014. She began nursing home ministry in 2011 at Hatley Health Care & Rehabilitation in Clanton, Alabama, a town of 8,800.
Both Jim and Ann now are active in ministry at that facility, with Jim assisting as a volunteer. Jim, 67, still drives a car to the nursing home daily. The Whisnants, who have been married 44 years, conduct worship services twice a month and oversee Sunday School weekly.
Although he is in constant discomfort, Jim doesn't take any pain medications. He is grateful that he can share the gospel and pray with residents.
"The fact that I go in without a leg — sometimes in a wheelchair, on crutches, or using a walker, as well as walking on my (prosthetic) leg — encourages people," Jim says. "It's a good place for me to go and do something positive."