New Bible Study Resource from Center for Holy Lands Studies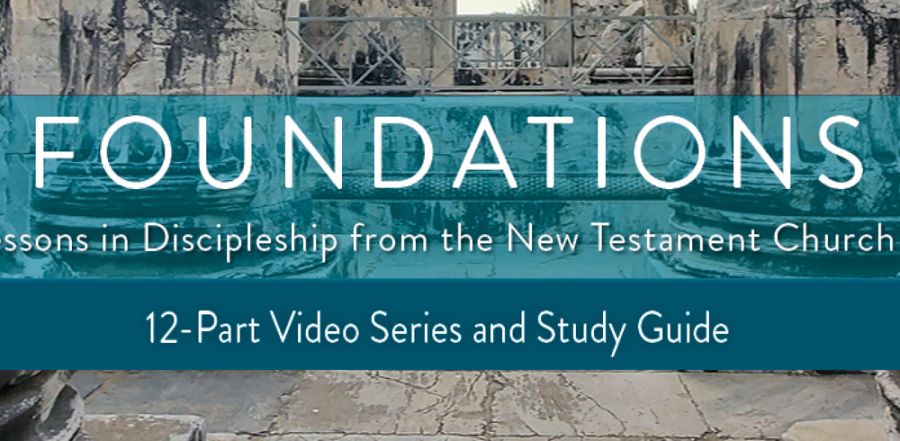 Don't miss any stories. Follow AG News!
Unlike any other biblical series to date, The Center for Holy Lands Studies (CHLS) has created
Foundations: Lessons in Discipleship from the New Testament Church
, an all-encompassing digital download Bible study using the ancient sites in Turkey. Focusing on the history of New Testament, its geographical landscape, the use of language in the biblical text, and cultural truths, CHLS has produced an amazing devotional resource for anyone and everyone.
"The Center for Holy Lands Studies (CHLS) has been a ministry within the Assemblies of God for more than 10 years," states pastor Choco De Jesus, AG general treasurer. "Their team has done an exceptional job of taking and teaching God's truths to more than 5,000 people in the lands of the Bible — and they continue to do so. Now, they are bringing the Lands of the Bible home to you!"
Amy Flattery, director of CHLS, states, "Our vision is that all believers will understand the Bible and grow in their faith and love for God. Our mission is to equip believers to understand and apply the Bible through its culture, history, land, and spirit. Our strategy is to teach believers through Bible-focused study tours,
educational and devotional resources
and through partnerships with academic universities and institutions. CHLS wants you to experience God through the Lands of the Bible, whether you are with us in the country or sitting at home on your couch."
"This new devotional and educational resource,
Foundations
, steps back 2,000 years into the world of the New Testament Church," says Jeremy Stein, content development and teaching strategist for CHLS." Their words, actions, and the ancient sites, serve as a road map to better understand the foundations of our faith, and how we might grow through devotion and discipleship."
In this special 12-part series, to be released in August, participants will explore the New Testament world, encounter unwavering faith, and grow through devotion and discipleship. Visually, they will visit sites like Colossae, Didyma, Ephesus, Laodicea, Miletus, Pergamum, Philadelphia, Sardis, Smyrna, and Thyatira — learning lessons from the founders of the New Testament Church.
There are three purchase options – one for pastors and leaders, another for individuals and small groups, and a third for purchasing content from individual sites. Those who choose to purchase the series will also receive 13 additional devotional videos filmed in the land of Turkey.
To preregister for this series, or to receive information upon
Foundations
' anticipated release,
click here
.