New Biography on J. Roswell Flower Released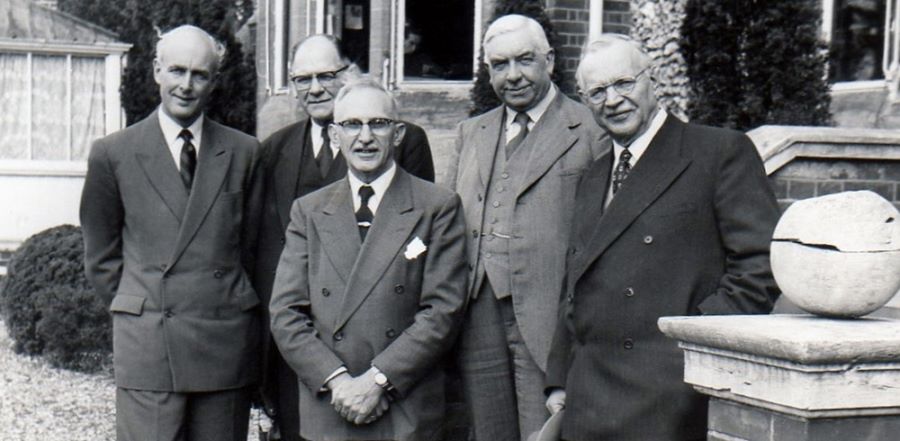 Don't miss any stories. Follow AG News!
The long-awaited publication of J. Roswell Flower: A Brief Biography by Dr. David K. Ringer, which celebrates the life of Assemblies of God founding father J. Roswell Flower, has recently been released.
Ringer, an Assemblies of God Theological Seminary graduate and retired College of the Ozarks associate professor of humanities, is Flower's grandson-in-law. Although Ringer never had the opportunity to meet him, he was deeply inspired by Flower's spiritual, practical, and intellectual wisdom.
A poignant look into the spirit, mind, soul, and heart of an influential man of God from another era, J. Roswell Flower: A Brief Biography incorporates glimpses into Flower's personal life throughout the years, including his falling in love with and eventual marriage to Alice Reynolds Flower, fatherhood, financial struggles, and travels. A collection of historic photos is also provided.
David W. Flower, J. Roswell's youngest child and father of Ringer's wife, Kathryn, says, "I hold few men, if indeed any, in higher esteem than my father. His counsel, wisdom, and example have challenged me to be the kind of Christian man I believe God desires. I am confident that Dr. Ringer's writing will make an impact and inspire us all to cling to our Pentecostal standards."
Flower, 91, is a retired AG minister of more than 70 years and also a former superintendent of the AG Southern New England District.
Ringer hopes his book will stimulate Pentecostal scholars to engage in "careful, ongoing, Spirit-guided study of Scripture, not allowing non-Christian or naturalistic concepts, assumptions, or ideas to be the starting point or center of our scholarly work." He also hopes it will help stir up love for Christ, the Church, and the lost.
David Flower agrees, "My hope is that this book will renew the early commitments to the person and work of the Holy Spirit."
The book has gained notice within the Assemblies of God and is now gaining notice beyond the Fellowship. In his endorsement of the biography, Dr. Stan Burgess urges "…This is a must-read for all students of early twentieth century Christian history."
"J. Roswell Flower served God in his generation with all the love, fervor, and wisdom the Holy Spirit gave him," Ringer concludes. "May we, by God's grace, be stirred to do the same."
For more information about J. Roswell Flower: A Brief Biography, click here.
Pictured: J. Roswell Flower, third from left