New Discipleship Resources for Men Offered for Free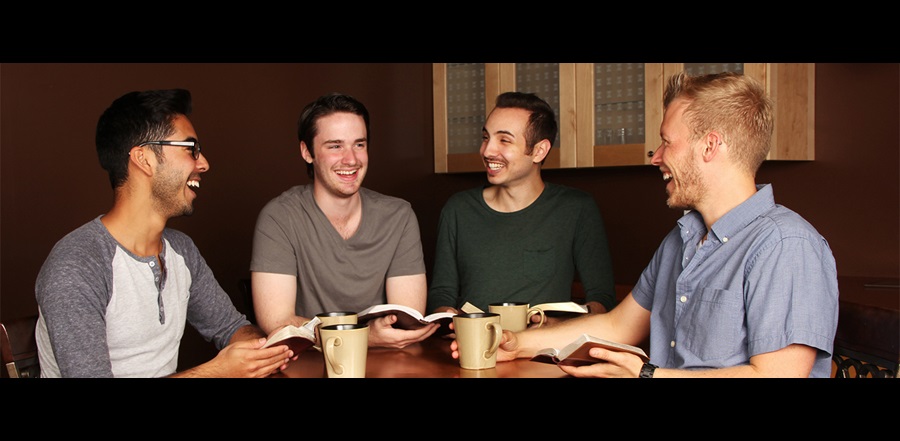 Don't miss any stories. Follow AG News!
At the 57th General Council in Anaheim, California, in August, Assemblies of God Men's Ministries unveiled a new logo, a new website, and a new collection of quality resources that can be downloaded for free.
In addition to a free daily devotional that can be accessed on the Men's Ministries website or sent directly to an email address, the new Men's Ministries' site offers small group studies, that can also be used by individuals, created from the sermon series of leading Assemblies of God pastors.
According to Rick Allen, national director of Men's Ministries, the studies are geared specifically for men and are divided into four key dimensions of manhood: Identity, Relationships, Purpose, and Vision.
Within each study, there are three spiritual growth tracks that allow for flexibility for leaders or personal study. The growth tracks include Courage — designed for men just starting out on their spiritual journey with Christ; Strength — directed toward men looking to strengthen and grow their relationship with Christ; and Endurance — for those men in key leadership positions and desiring a deeper sense of their spiritual purpose in ministry.
"The ultimate desire of Men's Ministries is to assist men to discover and/or develop their God-ordained place in their home, church, and marketplace," Allen says. "I believe we are beginning a new chapter in Men's Ministries that will contribute to a future of spirit-empowered men, fathers, servant-leaders, and pastors."
There are currently 41 small group studies (over 150 lessons) on the Men's Ministries website for free download with two of them already translated into Spanish. The series vary in length from three to 12 lessons, with new lessons being added monthly in both English and Spanish.
"I've been involved in Men's Ministries for over 25 years and have never been more excited about the future of Men's Ministries in the Assemblies of God," states Dale Gray, Arizona Ministry Network Men's Ministries director. "We recently had our men's conference and one pastor said, 'In my lifetime, I have never seen a website with so many resources that make sense for men.'"
Since the launch of the new discipleship resources at General Council, Men's Ministries reports that they have had over 2,000 downloads of the new materials.