New England Churches Welcome Spring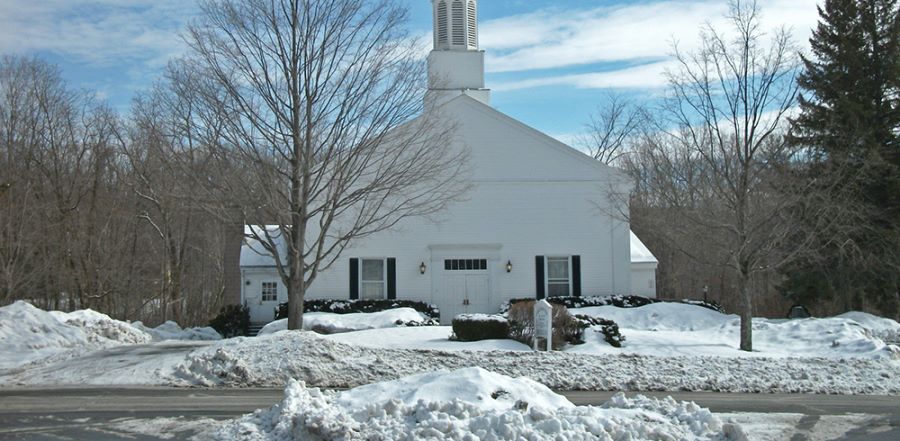 Don't miss any stories. Follow AG News!
In decades of ministry in the Midwest, Pastor R. Steven Warner never canceled church due to the weather.
"I view the church like a police station, fire station or hospital," Warner says. "I've made a pledge that I would always be here, no matter the weather."
When he took over as senior pastor of Brockton Assembly of God in Massachusetts in 2007, he brought the same policy, and in the years since, through nor'easters and summer squalls, the church doors have been open on Sunday morning.
Until this year.
A series of storms dumped record amounts of snowfall on the region (including 108.6 inches in Boston), forcing churches - including Warner's - to shutter their doors for Sunday services.
For Brockton AG, the decision came after Massachusetts Gov. Charlie Baker told people to stay off the roads.
"Well, you've got to obey the law," Warner says. Staff showed up at the church Sunday morning to let people know, just in case anyone made it through. None of the regular 450 attendees did.
It was that kind of winter in New England, where record-breaking storms put a pinch on church budgets. Budgets for snow removal have skyrocketed, just as giving slumped due to harsh weather that has kept the faithful away.
Bob Wise Jr., superintendent/pastor of the Southern New England Ministry Network, says many of the storms landed on weekends, adding extra pressure on pastors.
"Financially, they are just up against it," says Wise, noting that more than half of the network's churches have fewer than 100 people in weekend services. For some congregations canceling a service can impact the pastor's pay, Wise says.
Through the winter blasts, pastors and volunteers scrambled to clear snow and find ways to keep services going. Many churches faced several closures, and looked for ways to avoid more. Some churches temporarily added Saturday services to avoid forecast storms on Sundays. Others were forced to cancel early services on Sundays to let worshippers dig out and make it to a later service.
Glenn Harvison, senior pastor of Harvest Time Assembly of God in Greenwich, Connecticut, had to cancel four of six services one stormy weekend in February. The typical attendance of 1,450 dropped by nearly 900 people.
Such a dip could easily put a hole in the budget, but Harvison says congregants of the church, which is in the middle of a major building project, have done a great job catching up.
Wise told network's presbyters that the harsh winter would be a test of sorts.
"My word to them was, 'Guys, we're about to find out did we raise up disciples or did we raise up fans?' " Wise says. Disciples continue to give despite missing services, he believes.
So far, Wise has been excited to hear praise reports from churches in the district. Giving, which flagged during the storms, is coming back, and even with the increased costs, churches are finding a way to meet budget projections.
Warner, for example, estimated that Brockton AG has spent more than $25,000 in costs related to the snow, well above average. Yet he figures that the church should be back on budget by the end of the month.
"Our congregation is pretty good about stewardship," Warner says. "They're highly committed."
Wise is hearing similar reports from other churches. And, he hasn't heard of any major problems facing the network's churches.
"New Englanders are hearty people," Wise says, "and it's going to take a lot to knock them down."
Although spring officially begins this evening, snow is falling today across a large portion of the Northeast.
Photo used in accordance with Creative Commons license. Photo credit: Doug Kerr , Flickr