New Partnership to Highlight Students' Work for Clean Water Initiatives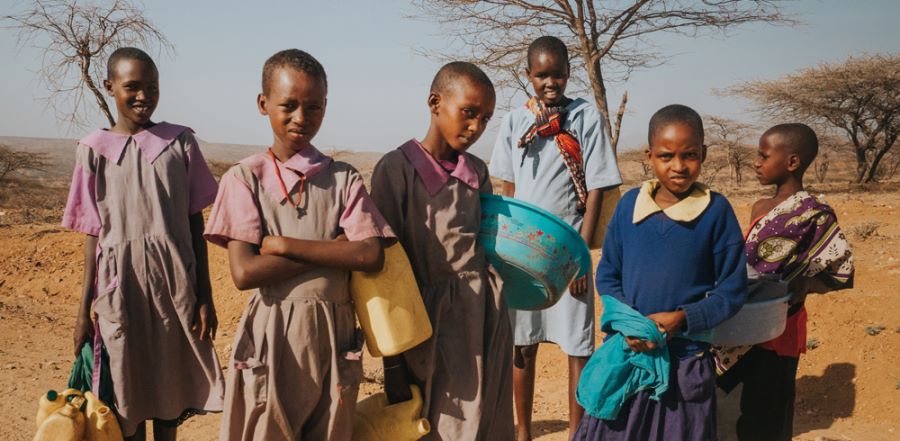 Don't miss any stories. Follow AG News!
Speed the Light
is partnering with
WorldServe International
and Waterboys to empower students across the United States to raise funds for clean water initiatives in East Africa.
About 790 million people worldwide live without access to clean drinking water and 1.8 billion people live without improved sanitation practices. Women and children in sub-Saharan Africa spend up to six hours every day collecting water that is contaminated and unsafe, leading to water-related illnesses. However, when communities gain access to clean water it helps establish better healthcare and sanitation, and creates educational, economic, and agricultural opportunities.
This partnership will highlight the creative and unique work that students are doing to impact the world by raising both funds and awareness for clean water projects for communities in desperate need. The goal is to bring clean water for life to 50,000 people in Africa. Funds raised will go toward building sustainable, solar-operated, deep-borehole wells.
This partnership will also create a dynamic and relevant way for students from across the country to join forces with professional athletes to eradicate water scarcity.
Johnny Hekker, four-time Pro-Bowl punter for the Los Angeles Rams, will be the Waterboys Ambassador for this partnership. Hekker has been a part of Waterboys for four years, serving as the Rams representative and using his platform to help change lives and transform communities through the gift of clean water.
Since Speed the Light began in 1944, over $335 million has been raised by students and churches for missionaries, ministries, and outreach initiatives around the world. In 2006, Speed the Light began assisting with crucial water needs in Africa and has provided over $7.9 million for critical and strategic water initiatives around the world.
Assemblies of God students have committed to raising $250,000 for the program, Waterboys has committed to match $250,000, and WorldServe International will serve as the implementing partner, executing and overseeing the construction of the well projects.
Eric Hoffman, national Speed the Light director, hosted a live discussion with David Bongiorno, director of operations for WorldServe, and Johnny Hekker on the AG Youth Ministries Facebook recently,
view it here
.