New Plants Around the Hawkeye State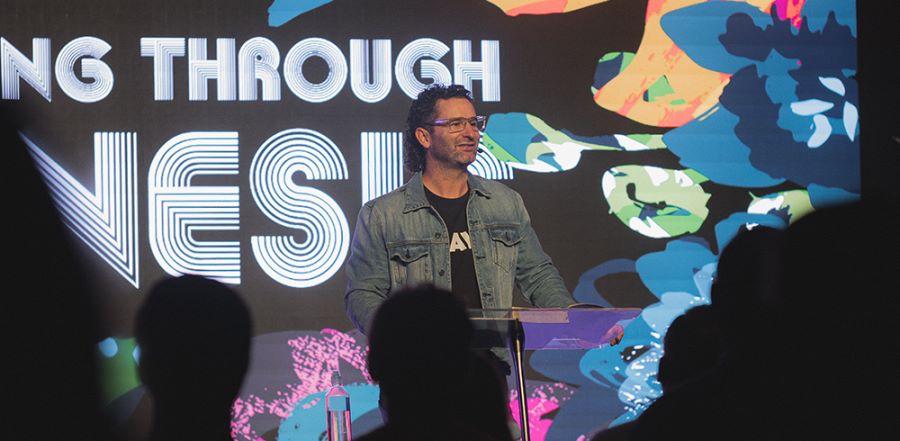 Don't miss any stories. Follow AG News!
Lead pastor Jesse A. Newman of Eternity Church in Clive, Iowa, is passionate to see truth-speaking, Spirit-filled, compassionate churches within 30 minutes of anyone in the Hawkeye State. He and his team have been hard at work to ensure that Eternity Church does its part. Their goal is to plant at least five parent-affiliated congregations in five years, and they already have a good start.
"We have to get back to holiness, set apart, where we're different," says Newman, 39.
A city of about 18,000 on the western edge of metro Des Moines, Clive is a long way from Newman's homeland. Born and raised in Australia, he felt led to relocate to Iowa after a 2011 speaking engagement in the state. His wife, Lauren, agreed to the move and in 2012, Newman relaunched a struggling congregation in Clive, which is now Eternity Church. It regularly attracts 1,000 attendees each week.
Newman says that biblically based, spiritual churches are still growing, and he is passionate about planting more of them. In American culture, Newman believes it's unusual to find a large church that is scripturally firm on traditional marriage, sexual identity issues, and abortion, while also embracing speaking in tongues and Spirit-filled passionate worship. The Eternity team think that what has worked well for the Clive church can be replicated in rural communities.
"I have a vision for empowering and releasing people to plant campuses around our state," says Newman.
The Iowa community of Audubon, named for artist and naturalist John James Audubon, is the setting for Eternity's newest campus. After serving at the church for five years, Reggie S. Gullings and his wife, Alina, are enthusiastic about the opportunity to serve as campus pastors for the new plant. Audubon is a town of 2,053 people located 75 miles west of Clive. Gullings, 40, began working as a chaplain in the local hospital before they even moved to the area. On Sept. 25, the first service at the new campus had 77 people in attendance and six professions of faith in Jesus Christ.

Rob M. Saak, Eternity's 48-year-old chief of staff, says it is important for campus pastors to know that the pastoral team at the main church will be available to help solve problems and provide resources so they won't feel alone and isolated.

After eight years on Eternity's staff, Sean C. Cully, 38, recently assumed the role of campus director to help ensure that church planters have the support they need. He will oversee the direction of each campus and resource pastors with tools and training. He is also responsible to get a new facility up and running once an area is chosen for a launch.

"It is exciting to spend time dreaming with the team about where we will go next," says Cully.

In this case, next is in Oelwein, where an existing Assemblies of God building has been sitting dormant 165 miles northeast of the state capital. Newman's passion is to start a contemporary-styled, life-giving compassionate church in the building, where the gospel can be boldly preached.

Oelwein campus pastor Hayden J. Robinson, 30, says God has been planting seeds of his call to the town of 5,920 residents off and on for years. Though the building required an extensive remodel, which is currently underway, Robinson hopes to launch around Easter in April. In the meantime, Robinson is already making connections in the community and he and his wife, Julia, a schoolteacher, plan to relocate to Oelwein in January.
There are some nonnegotiables in church planting, Saak says, but he emphasizes that flexibility in implementation is important. He says church staff have learned much from the help they received from the AG's Church Multiplication Network extensive network of coaches and church planting resources. Both the Audubon and Oelwein leaders have been through CMN Launch Training and are in the process of receiving CMN Matching Funds through AGTrust.
Saak stresses the importance of having a realistic, attainable timeline, and emphasizes that though systems and training are necessary, those in the pews are the priority.

"We must never forget that we exist to show people the love, forgiveness, and goodness of God," says Saak. "We always want to stay hungry to see people saved and filled with the Holy Spirit, and to see families restored."
LOWER PHOTO: Lending a hand to planting churches in Iowa are (from left) Reggie Gullings, Rob Saak, and Hayden Robinson