No Counseling Downturn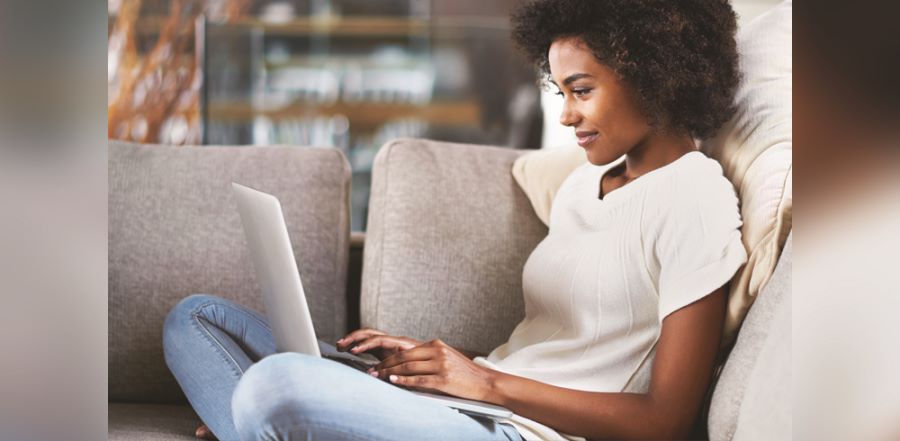 Don't miss any stories. Follow AG News!
When the onslaught of COVID-19 hit in March and Gov. Mike DeWine issued a stay-at-home order for Ohio residents,
Emerge Counseling Ministries
President
Robert C. Crosby
— like a lot of other corporate and spiritual leaders — immediately began wondering whether the Akron-based organization would need to lay off staff as a way to curb expenses.
However, throughout the pandemic, counseling has been considered an "essential service" in Ohio, so Emerge never had to close its doors. Not only that, Emerge has added counselors to help stressed-out ministry leaders cope with the nation's ongoing unprecedented medical and mental health crisis.
Emerge — the primary counseling partner of the Assemblies of God — now has three dozen clinicians, with job openings to fill for additional slots.
In a vital way, Emerge has been able to pivot to meet outpatient mental health care needs by conducting an increasing number of sessions through video means. Before the disruption of the coronavirus, only 2 percent of client interactions took place electronically. Now 41 percent are done remotely.
The disruption of normal activities in 2020 has
taken a mental health toll
on many Americans. Among other troubles,
reliance on opioids has increased
and
children are being abused
at an alarming rate.
Many Americans are coping with losing a loved one due to the infectious disease. Some have lost jobs and been unable to find replacement employment. Dire economic conditions for various residents have led to home foreclosures. For pastors, there is the extra burden of wondering whether their church will be able to recover — or survive — once the crisis passes.
"We're in a season where just about everyone could use some counseling," says Crosby. He predicts the recovery period will be much longer than that of the financial crisis of 2008-09. He believes COVID-19 will result in myriad post-traumatic stress disorder diagnoses.
"The fallout from the pandemic is emotional trauma," says Crosby, who came to Emerge in 2019 after serving as vice president at
Southeastern University
. "The intensity of this season is more multifaceted and challenging than the Great Recession of a decade ago."
Emerge has several clinician specialists trained to deal with trauma, and is in fact launching a trauma center directed by
Victoria A. Gutbrod
.
Crosby notes that the politicized debate over social distancing compounded the difficulty some pastors have experienced. For instance, he says some pastors have been told by churchgoers they are no longer qualified to lead because they encouraged congregants to wear masks during services.
TELEHEALTH POPULARITY
Remote counseling seems to be not only the necessity of the present, but also the wave of the future. Clients can use cellphones, iPads, or computers to connect through Microsoft Teams.
"Generally, young people — millennials and Generation Z — love telehealth because they are digital natives and accustomed to the platform," Crosby says.
Many are more relaxed in such a setting compared to an office visit, reports
Steve Dunleavey
, director of clinical services at Emerge since 2016.
"Some of our clinicians have found it is more effective in engaging with teenagers and college students," says Dunleavey, 47. "There actually is more openness, disclosure, and dialogue in video calls than when meeting in person."
In September, Emerge ramped up its frequency of group sessions, with an upgraded system now capable of connecting nine people simultaneously.
"It's definitely different, but we don't necessarily lose any dynamics," says Dunleavey, who has worked at Emerge since 2004.
Much to Crosby's delight, some older clinicians have adapted so well to the video forum they now are conducting all sessions via telehealth. Overall, two-thirds of Emerge counselors are maintaining office hours, but one-third are working exclusively from home.
Crosby and Dunleavey say research with clients indicates that for clients of all ages, telehealth is as effective as in-person meetings. Dunleavey says one of the exceptions is with
suicidal patients
, who should be seen in person.
There is no lack of people seeking help. Emerge counselors engaged with clients in 28,000 session hours last year. They are ahead of that pace by 1,200 hours so far in 2020.
"Telecounseling is here to stay," Dunleavey says. "It will become more the norm rather than the exception."
MAINTAINING BALANCE
With ministry leaders facing multiple mental health stressors, ranging from fear of failure to financial disaster, Emerge counselors are encouraging them to keep as much balance and rhythm in their lives as possible. When the lockdown started, numerous pastors embarked on extraordinary efforts to shepherd their flock, with some even holding daily Zoom meetings.
"I believe in diligence, but adrenaline can't be sustained," says Crosby, who served as a lead pastor for 15 years. "A body has a way of wearing out."
Under such circumstances, ministry leaders are vulnerable for regressing into detrimental patterns of the past.
"People revert to old attachments when they are fearful or uncertain," Crosby says. "Some move into controlling behavior, some fall back into addictions such as pornography or substance abuse, and some form unhealthy relationships."
The upcoming Thanksgiving and Christmas holidays could complicate matters further. Various families will gather and be divided over politics; others will be upset because they are prevented from getting together due to health restrictions. Still more will be grieving because they have lost loved ones during the coronavirus and couldn't say goodbye face to face.
Meanwhile, Dunleavey is making sure to take care of Emerge counselors, lest they burn out. He's had to caution some to not take on such a heavy client load, and he doesn't hesitate to give an employee a day off to deal with a family matter.
The major COVID-19 therapeutic fallout is yet to come, according to Crosby.
"Even when we are able to breathe a sigh of relief as the pandemic abates, we still will need to be vigilant regarding emotional, spiritual, and mental health needs," Crosby says. He notes that a team of Emerge clinicians spent several days in February helping West Florida pastors — 16 months after
Hurricane Michael
decimated the area. Many pastors didn't feel comfortable discussing the devastation and aftermath any earlier.
Such weather-related catastrophes provide lessons for the pandemic.
"Having a lot of experts trained in grief is helping us through this," Dunleavey says. "When people lose their jobs and have to change their lifestyle in a lot of ways, there will be grieving for not being able to go back to 'normal,'" Dunleavey says.
ADDED SERVICES
In another development, Emerge Ministries has entered into a partnership with
Restore Addiction Recovery
, which will open a residential facility in January for 75 men. Emerge is providing the curriculum and counseling for the residents at the
18-acre property
near Akron.
In addition, Emerge in August launched an on-site coach training initiative at its headquarters. The supplemental service is designed to be a two-way means of helping clients.
"It's important for life coaches to be aware of the availability of counseling, as well as for counselors to make clients aware of coaching," Crosby says.
Zach Prosser
, who has led the Cleveland life coaching chapter of the
International Coach Federation
, will be training and directing the new Emerge Coaching Network.
Emerge also has opened a
hub site
at the
PennDel Ministry Network
office in Mechanicsburg, Pennsylvania.
And the redesigned Emerge website features 20
podcast episodes
dealing with topics such as suicide, racial unrest, anxiety, and parenting in a pandemic. The podcasts are hosted by licensed counselor
Matt A. Knabe
.
For the past 24 years, the AG has maintained an anonymous helpline (800-867-4011) for ministers to connect with a counselor.