Not Plan B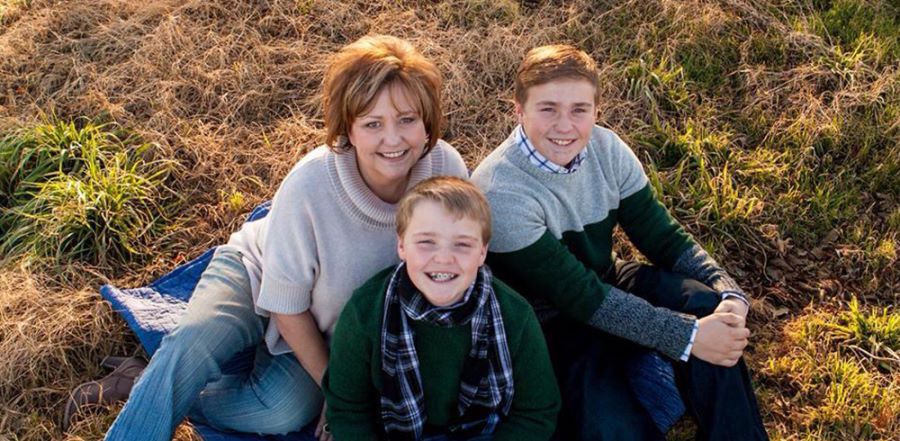 Don't miss any stories. Follow AG News!
After a medical scan revealed the disturbing source of Robert Burke's headaches, the Assemblies of God district-appointed missionary to inner-city Oklahoma City underwent brain surgery to remove a tumor.
Following the surgery, doctors expressed cautious optimism that they had removed the entire growth. For the first time in months, the pastor of Inner City Church was headache-free. However, just as Burke prepared to leave the hospital, the pain returned. Doctors rushed him back into surgery.
Burke never regained consciousness. Three days later, on Nov. 30, 2006, he died.
His widow, Deborah, was left to raise their sons Nathan, then 7, and Jonathan, then 5.
Deborah Burke saw herself as a behind-the-scenes pastor's wife, not a lead pastor. The family arrived in Oklahoma in 2002 and a year later, planted the church. Her focus had been overseeing meals after Sunday morning services. After her husband died, Deborah didn't see ministry in her future.
But older son Nathan asked a question that changed everything: Who would take care of the people of Inner City?
Deborah's little boy had huge reason for concern because the area desperately needs the hope of Christ. Inner City Church serves an ethnically mixed sector of Oklahoma City that's rife with poverty, drugs, crime, hunger, teen pregnancy, and other measures of societal woe.
Soon, Deborah Burke realized the call to ministry involved more than her late husband.
"God was saying 'I want more.' God told me he wanted me to stay there," she recalls.
So in January 2007 she met with AG Oklahoma District Superintendent Frank Cargill, who helped her on a two-year path to obtain ministerial credentials as she led the church. In December 2008, Inner City Church moved into another facility in an equally troubled part of southwest Oklahoma City. The church's target area is near a pair of gang-infested Section 8 governmental housing complexes. Drug-related dangers are omnipresent.
"Most of our target area are mothers with kids and no fathers in the house," says Burke, 51.
Now the church campus includes the Oklahoma City Dream Center, which offers a community resource center that meets practical needs. It includes a clothing closet, food pantry, and computer bank, essential for applying for jobs and carrying out other tasks that are vital in breaking generational poverty. Classes, such as in financial management and parenting, aim to reduce the need for government assistance.
The church's tutoring and mentoring programs help children succeed in school; Burke notes that the local elementary sends students to the church's programs.
"We try to get the kids before the gangs get them," Burke says.
The Dream Center also connects dropouts with General Educational Development tests. Its wrestling program is coached by Christian men and provides opportunities for one-on-one time with godly male role models, teaching athletics and anger control designed to keep mentees off the streets. Its Saturday Adopt a Block program includes picking up trash and praying for people in the housing projects.
Inner City Church's campus is also home to Oklahoma City Adult and Teen Challenge for Men, which will soon move to a separate facility.
To build community, the church, with an average Sunday attendance of 300, still serves meals after every Sunday morning service.
"Everything is about connecting people and building relationships," Burke says. "In the inner city, people know if you're for real."
As for her children, Nathan, 17, recently declared his hope to be credentialed after he graduates from high school. He's helping his former youth pastor plant a church. Jonathan, 14, wants to someday pastor Inner City Church.
"God has continued to be faithful in ways I could have never imagined," Deborah says. "He revealed just a little bit to me at a time."
Burke's struggle for much of her ministry as pastor was regarding herself as "God's Plan B," as she couldn't shake the notion that her husband had been God's Plan A for Inner City Church.
"But God just really got hold of me and said you aren't my Plan B, you're my Plan A," she says. "That gave me a lot of peace and confidence that I was lacking."