On the Go in Ohio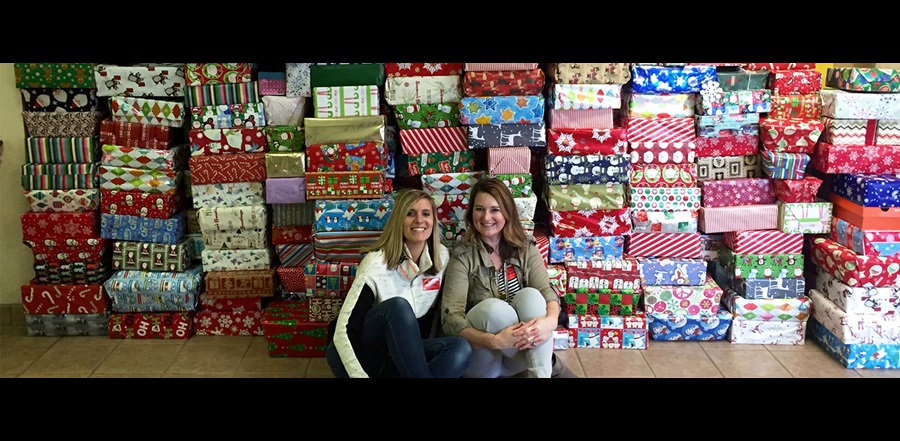 Don't miss any stories. Follow AG News!
Filling hearts by filling bellies is the mission for
OHgo
co-founders Kendra Faulkner and Christine Boesch. Born of a dream from two women who serve together at
Faith Memorial Church
of Sandusky, Ohio, OHgo is reaching some of the Buckeye State's most needy and vulnerable families by delivering goods right to their neighborhoods. Faith Memorial has been a purposeful partner of OHgo.
Faulkner and Boesch have long been community advocates. But they came to realize a large swath of the population didn't benefit from free events such as vacation Bible school or fall festivals simply because of transportation or distance. That is when they decided to "go."
"The key to our effectiveness is making sure everything we offer is mobile in an effort to reach a very underserved area," says Boesch. "We've also discovered that when we set up outside of residents' homes, walls are immediately dissolved."
After its launch in 2015, the OHgo mission
caught on like wildfire
around Erie County. OHgo has plans to continue the exponential growth already experienced. Since December 2016, OHgo has added a mobile food pantry, which serves approximately 1,000 people free groceries up to three times a month.
Also since then, Faulkner and Boesch have increased their yearly book distribution by 1,000 books and delivered 2,700 additional boxes through their "Project Happy Christmas" program.
With such a large expansion of their operation, Faulkner and Boesch rely heavily on volunteers and on the residents themselves to pull off these events. Last year's Project Happy Christmas delivery night required over 200 volunteers.
"Neighborhood residents come out early and stay late to help serve and give to others the way they received," says Faulkner. "The things we do are things that we could not do without the help and dedication of our volunteers."
Excited to share their passion with businesses eager to get involved, Faulkner and Boesch have teamed up with
Peds on Wheels
, an organization that provides children access to pediatricians despite a lack of insurance or inability to pay. OHgo also has connected with resources and programs from a library, dental office, fitness centers, and city schools. Faulkner and Boesch hope that they can continue to collaborate with organizations in order to show how OHgo can be implemented in other communities.
Boesch says the team plans to add a food bus to the organization's vehicle fleet, which will be designated as "a well-lit, heated free grocery store on wheels." OHgo will offer groceries at no cost and will save time because team members won't have to unload trucks of food, or set the food on outdoor tables.
"It will keep us moving and keep us efficient," Faulkner says. "It will also keep us dry and warm when the weather is rainy and cold."