On the Same Page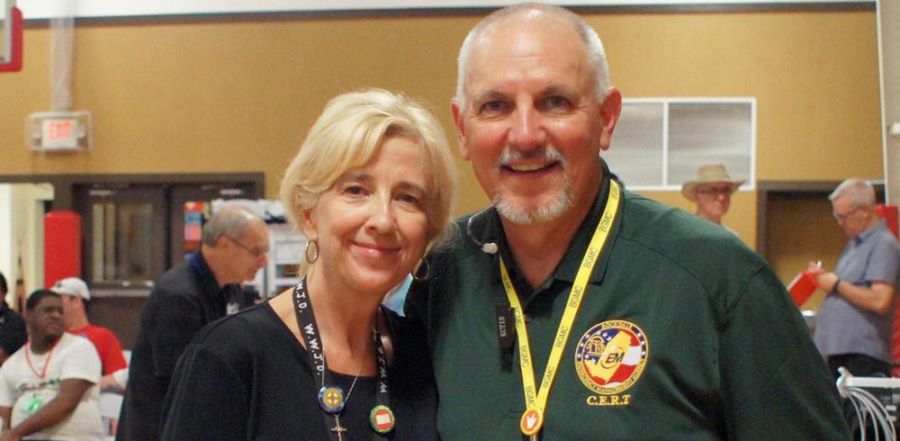 Don't miss any stories. Follow AG News!
Bob C. Aston, Jr. and his wife of 38 years, Lynn, became the first U.S. Missions children's missionaries in 2003. They currently provide ministry coaching and resourcing for children's missionaries and also help train teams working work with the
Boys & Girls Missionary Challenge
(BGMC).
"I've always loved being around kids and working with kids," says Aston, 60. He first served in children's ministry at his home church, Crichton Assembly of God (now
Knollwood Church
) in Mobile, Alabama. In 1977, when Bob was 17 years old,
Bill Wilson
visited Crichton Assembly. His teaching impacted the church's children's ministry. The church's bus ministry grew to 400 riders per week, and Aston's passion for children's ministry increased as well.
Lynn had a similar sense of concern and compassion toward kids.
"Growing up, I was the neighborhood baby sitter," recalls Lynn, 57. At 14, a friend led her to Christ in a local coffee shop, and she started riding the bus to
Westside Assembly of God
in Davenport, Iowa. During high school, Lynn served in children's ministry at Westside and recognized her calling to teach children. She enrolled in
Evangel University
in Springfield, Missouri, to pursue a teaching degree.
About six months into her studies at Evangel, Lynn's boyfriend — a student at nearby Central Bible College — saw a posting on a bulletin board asking students to help with a bus ministry at Calvary Temple Assembly (now
Life360 Church
) . Bob Aston, also a CBC student, led that bus ministry.
Lynn and her then-boyfriend started working with Bob in the bus ministry. After Lynn broke up with the boyfriend, Bob invited her out to eat. "I was amazed to find out that God had called us both to the same thing," he recalls. They also discovered they shared another connection: Bill Wilson had been children's pastor at Westside Assembly, where Lynn attended before college.
A few years after they married, the Astons became children's ministry pastors at Family Life Church in Lithonia, Georgia, where they remained on staff for 18 years.
"Bob Aston was called to be a missionary to children," says Bobby J. Oswalt, 79. Oswalt and his wife, Cynthia, served as lay leaders alongside the Astons at Family Life Church and helped them run
KidsQuest
, a three-night evangelistic event. The Oswalts frequently accompanied the Astons when they conducted children's ministry training throughout the AG
Georgia District
.
As the Astons trained ministry workers and preached the gospel to children, the Oswalts recognized Bob and Lynn's calling to the mission field. "When they went into the churches to teach, you could see the Lord working," says Cynthia P. Oswalt, 78.
The Astons' experience at small churches in the Georgia District made them a good fit for BGMC, according to
David J. Boyd
, national BGMC director.
"It has been our desire to help small churches, which make up the bulk of the Assemblies of God," says Boyd, 61. "Children's missionaries help small churches by providing resources, training, and ministry to churches that do not have a children's minister."
In addition to their work with local congregations, the Astons also train children's ministers and kids. As the national director of
King's Castle USA
, Bob works with leaders to develop curriculum and teaches them how to be effective children's ministers.
"At the Kings Castle conferences, we learn so much from him," says Christian S. Rodriguez, 40. Rodriquez is the Eastern regional coordinator and Eastern Spanish District director of King's Castle. "At the international Kings Castle, pastor Bob shows us different techniques for getting the kids involved that help us a lot."
The Astons continue to develop children's ministries in churches by educating and developing leaders to reach their communities. They host an annual leadership camp for elementary-age children where participants learn how to become godly leaders. They are also the authors of
The Foundations of Children's Ministry
, a training program for
lay leaders
.