One Disciple at a Time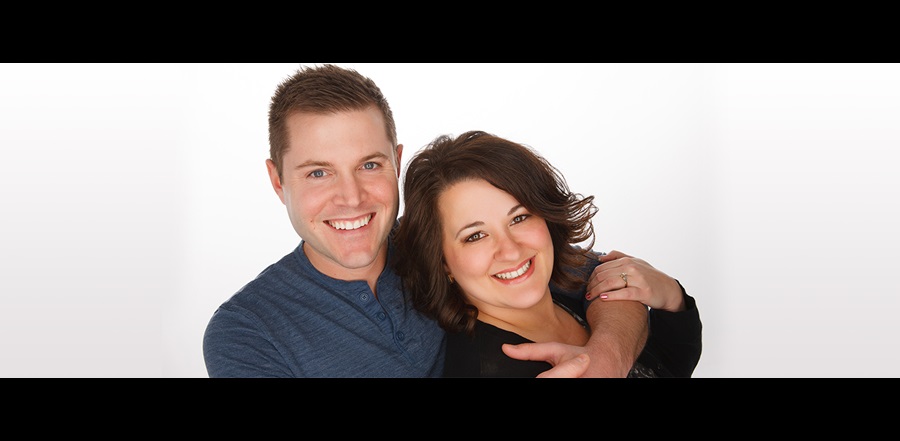 Don't miss any stories. Follow AG News!
When Nick D. Callaway and his wife, Becky, started dreaming of planting a church, they knew that their strategy would be unconventional. They realized that slow, deliberate one-on-one discipleship would be the best way to grow Go Church in Denver.
Nick, 40, and Becky, 39, met at June Rose Assembly of God in Sapulpa, Oklahoma, nearly 30 years ago. The high school sweethearts wed in 2000 and have been in full time ministry for over 17 years.
With an extensive Chi Alpha Campus Ministries history dating back to 2002 when Nick served as a U.S. missionary with Chi Alpha at Louisiana State University, the Callaways' approach to started a congregation looked a little different than traditional church planting strategies. The Callaways, both Oklahoma natives, sensed the Lord leading them to Denver.
"We felt that God wanted to revive and redeem true purpose and meaning in the families living here," Nick Callaway says.
With a church planter's heart, a Chi Alpha mindset, and the support of the Church Multiplication Network, Callaway moved his family from Oklahoma to Colorado in 2013, but didn't officially launch Go Church until 2016. Callaway is a CMN representative in the Rocky Mountain District who helps connect church planters with the Church Multiplication Network.
"Our mission is and always has been 'Live Local. Go Global. Live Like Jesus,'" says Callaway, who is now a U.S. missionary with Missionary Church Planters & Developers. "We knew that starting a church in such a liberal area was going to require us to 'live local' and build the church one relationship at a time."
Person by person, the Callaways networked within their community and officially launched Go Church with a congregation of 106. In two years, Go Church has grown to about 200 attendees every week. The Callaways have continued their one-on-one discipleship.
"We are reaching and discipling the lost," Callaway says. "We are not doing Christian catering."
Monica Johnson, who has attended for more than a year, says Go Church creates an atmosphere where she and her 22-year-old special needs son feel at home. The Callaways have a special needs daughter.
"I am so blessed to have found a family at Go Church who encourages me and challenges me," says Johnson, who owns a floral business. "After going the first time, I just knew this was going to be our church home."
Caring for people who are searching for a place to feel at home is a goal of Go Church, Callaway says.
"We want people to know that no matter where they live, there are people that they can effectively reach," Callaway says. "That is what makes them eternally important."
The Callaways, who both graduated from the University of Oklahoma, have one daughter and twin boys.