Out of the Pit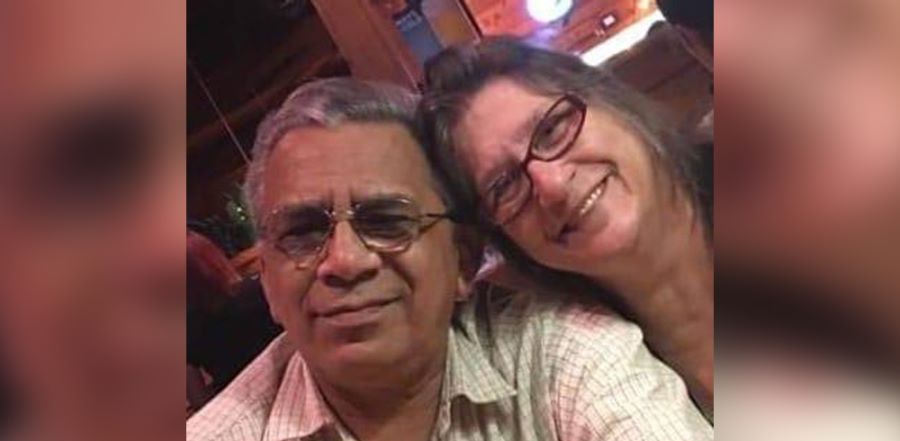 Don't miss any stories. Follow AG News!
Cregg Jones had just turned 18 when he prepared to join the U.S. Marine Corps at the height of the Vietnam War. Still, in July 1967, Jones could be found at his customary post every Friday, Saturday, and Sunday night: as a bouncer at the family juke joint in southeastern North Carolina.
His father operated the bootleg house, and young Cregg helped maintain order at the family business, with a holster strapped to his waist in which he kept his .22-caliber pistol built on .32-caliber frame. But with beer and liquor flowing freely, customers lower their inhibitions and let loose of pent-up frustrations from the workweek. This Saturday night, Jones ventured into an unruly crowd to break up a fracas. One of a trio of brothers involved in the melee threw a bottle at him.
An enraged Jones reached for his gun and shot. One of the brothers of the mortally wounded patron grabbed Jones from behind and tried to slash his throat, while the third returned fire.
A .22-caliber bullet entered Jones's side and tore 11 holes in his stomach. It struck his liver and pressed against his spinal cord. When Jones arrived at a hospital, the attending physician didn't give him much chance of surviving. At the time, doctors considered the bullet in too precarious a position to operate. Jones spent the next four days in a coma.
While unconscious in the earthly sense, Jones says he experienced a foretaste of hell in his mind.
"It was dark and I was thirsty and hot," Jones says. "There was water in a trough two feet away, but it took me 96 hours to reach it."
During much of that touch-and-go period, Allie Fair Bullard, a Pentecostal mother of one of Jones's childhood friends, interceded for him in prayer. Jones spent 10 days in the hospital, but emerged alive. Fourteen months later, he underwent an operation to remove the bullet next to his spinal cord.
In 1969, a jury convicted Jones of second-degree murder for his role in the shooting. He received a 10- to 12-year term. He gained his freedom after serving 2½ years, one-fourth of the original sentence.
BACK INTO CHAOS

Afterward, Jones returned to the raucous lifestyle he had known before. That often meant consuming a great deal of alcohol. Every Monday morning, a Pentecostal woman named Jeannette Allen invaded the rough neighborhood where Jones lived. She shook her finger at him, telling him he would surrender his life to the Lord.
"I didn't want to hear that when I had a hangover," Jones says. "But I had to respect her for being bold enough to walk onto our street."
While Allen planted the gospel seeds, another woman — Jones's wife, Katie —unintentionally pushed him into the Kingdom. Tired of his womanizing ways four years into their marriage, Katie walked out with their daughter and moved to Florida to live with her sister.
Ironically, at 18, Katie had married the rough-and-tumble Cregg in an attempt to get away from Christianity. The daughter of a preacher, religion permeated the family home where she grew up. Six months into the separation, Jones had a revelation.
"I found out the problem; it was me," Jones says. "I told the Lord I would serve Him if He brought my wife back home."
Katie returned and her husband kept his promise. He says God took away his desire to drink alcohol, as well as marital infidelity.
"When I was saved, God made me a new creature," Jones says. "I had such a hunger for the Lord. I was ashamed of the way I had lived."
"It was an awesome change," Katie says. "He was totally different as a husband and a daddy. He wanted us to be a churchgoing family and to raise our kids in faith." Two weeks after Cregg returned home, Katie made Jesus her Savior.
Jones passionately studied the Bible, memorized Scripture, and prayed constantly. He obtained his bachelor's degree from Carolina Bible College and became a credentialed Assemblies of God evangelist. He later served as assistant pastor at
Fayetteville Assembly of God
in North Carolina, where he started a jail ministry to capital crime offenders.
"I wanted to help people because I came from a similar background," Jones says. "I knew the only thing that would help was Jesus Christ."
MINISTRY CONTINUES
Jones, now 73, is one of 55,000 members of the
Lumbee
, a Native American tribe in the Tarheel State. The Lumbee include a mixture of other Native American heritages, including the Tuscarora and the Coharie, which is Katie's ancestry.
In 2001, Jones started Rainbow Covenant Assembly of God in Rowland, North Carolina, near the South Carolina boundary line. Katie served as church secretary and led the women's ministry.
That same year, Cregg and Katie lost their youngest child, 20-year-old Cregg Jr., who had gone to retrieve his girlfriend from a drug house. Instead, gang members shot him in the back of the head, execution style.
Cregg found solace in Scripture. Katie had a more difficult time. It took her a couple of years of Christian counseling sessions to recover.
"It took a toll on me," says Katie, 68. "I figured God wouldn't let my son die because we were pastors."
Life experiences help Jones preach with conviction about living righteously and trusting in God. He encourages young people to attend college and start businesses commensurate with their skills. Jones continues to speak around the country on reservations, holding camp meetings and revivals. He still serves as vice president of the Assemblies of God
Native American Fellowship
, a post he has held for two decades. He assists with preaching at Faith Assembly of God in St. Pauls, North Carolina.
Celebrating their golden wedding anniversary this month, the Joneses have counseled many married couples themselves.
"We went through rough times together and have survived about everything that might break a marriage," Katie says. "If we can make it, anybody can, but it takes 100 percent from both."