Overcoming Odds and Obstacles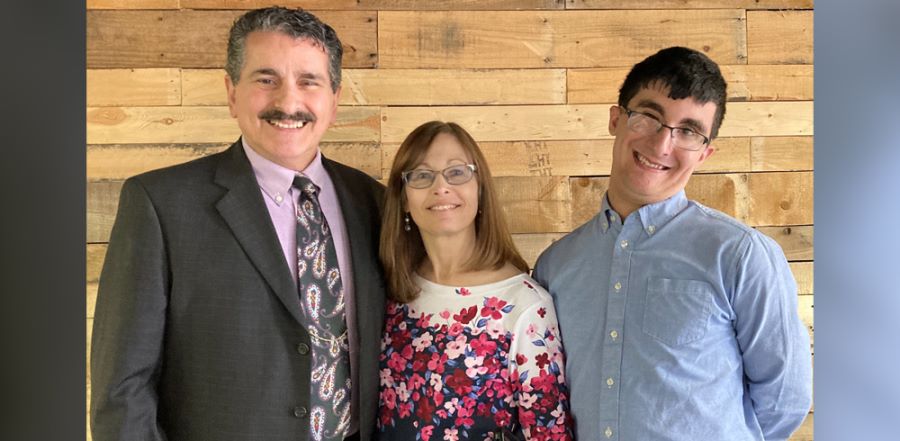 Don't miss any stories. Follow AG News!
For his 14th birthday, Steve N. Crino's sister bought him a nickel bag of pot, just enough to start him down a hazy road as a weekend binge abuser of harder drugs and alcohol. Although he never became an addict, the Rhode Island native stole and flipped a car at 15. The crash threw him into the windshield, and Crino required facial surgery.

Despite scrapes with the law that ranged from vandalism to credit card fraud, Crino never went to jail. he managed to be elected class president during his junior year of high school. Yet he still felt empty. The suicide of one classmate and the violent death of another from a motorcycle wreck shook Crino, who still sports tattoos of a sword and a snake from his teenage years as a long-haired motorcycle rider.

"It started me thinking that life is more than chasing girls, getting high, and making money," says Crino, now 62. "I had no goals or direction."

Crino believed in God and the Bible — although he never had read it. He asked God to show him his purpose in life.

Soon afterward, Wayne Deion, a friend's brother, shared with Crino how Jesus had changed his life and he led Crino to make a salvation decision. Matthew 5:28 proved to be a key passage convicting Crino — then a daily pornography consumer — of his sinful state.

"A God-fearing terror came over me," Crino remembers. "I felt I was in trouble and needed to fix it because I was looking at women with lust in my heart."

Crino started attending Gospel Temple, an Assemblies of God church in West Greenwich, Rhode Island. He stayed 13 years, working in youth ministry and obtaining ministerial credentials through Global University. He met his wife Theresa, a Rutgers University-trained pharmacist, at the church. The couple have been married almost 32 years and have three sons. Steve has been an ordained minister since 1998.

At the age of 36, Crino decided to further his ministerial education and enrolled in Central Bible College (CBC) in Springfield, Missouri. Afterward, he pastored Marshfield Assembly of God in Missouri for eight years, and served on staff three different times at Seaport Community Church in Groton, Connecticut, under Brad Whipple. His second stint at Seaport concluded when a team from the church helped the Crinos to plant Ocean Community Christian Church in Westerly, Rhode Island.

Whipple, who founded Seaport Community Church in 1989, has known Crino for over 35 years, including the combined decade he served on staff.

"Steve is conscientious, a hard worker, loyal to the core, and passionate about serving people well," says Whipple, 65. "He is someone I could trust completely."

In 2013, Crino became a chaplain, serving for seven years at Community Care Alliance, a nonprofit mental health organization in Woonsocket, Rhode Island. In that role, he shared his testimony with more than 10,000 individuals — psychiatric patients, halfway house residents, people with behavioral disorders. In 2015, he became an official AG health care/institutional chaplain.

He later moved to Tennessee to serve as chaplain at Whiteville Correctional Facility and then as a psychiatric chaplain at Riverbend Maximum Security Institution in Nashville.

"I knew I might have ended up in prison," says Crino, who received his Master of Arts from Assemblies of God Theological Seminary in 2019. "The Lord showed me in a vision that without Him, I would be in a prison yard."

Earlier this year, Crino began working as a chaplain at Alive Hospice in Hendersonville, Tennessee. He ministers to an average of 45-50 patients in palliative care, as well as their families. Part of the appeal to chaplaincy for Crino is the opportunity to tell people about the Lord. He regularly has met inmates and patients who never attended church.

"I'm always looking for opportunities for evangelism," says Crino, whose book, Church! Who Needs It?! will be published in a second edition this year. "When people have just lost a loved one their hearts are tender. Opportunities arise naturally to share the gospel in such situations."

COMPASSION AT HOME
His chaplain roles have a compassion strand running through them. Crino also has needed plenty of compassion on the home front dealing with youngest son Ezra, who has special needs.

Ezra, now 24, defied the odds and survived a traumatic few hours after birth. He is blind in his right eye, part of his condition of Lenz microphthalmia syndrome. Although Ezra couldn't sit up as a baby, he now is able to walk.

Yet Ezra suffers from other medical disabilities. He had Pierre Robin sequence and earlier exhibited Cyclic Vomiting Syndrome, which essentially has been cured by medication. In addition to being mentally challenged, Ezra has three behavioral disorders: Attention-Deficit/Hyperactivity Disorder; Obsessive-Compulsive Disorder; and Oppositional Defiant Disorder.

Obviously the disruptive behaviors have been a strain on Steve and Theresa (now a pharmacist for Nashville-based TriStar Summit Medical Center), as well as their older sons, Seth and Caleb. Ezra constantly interrupts conversations plus utters words to provoke and antagonize.

"It's been a difficult journey, even trying to have a conversation with my wife," Crino says. "We love Ezra to pieces, but that doesn't make it easier."

While such trying circumstances have led to the downfall of many marriages and ministry careers, Whipple believes Theresa's calm temperament and quiet demeanor have helped keep the couple stable.

"Steve and Theresa have kept it together because they are 100% committed to the Lord and to each other," says Whipple, who has degrees from CBC and Northpoint Bible College and Seminary.

Whipple also believes Crino — who cared for his elderly father and mother before their deaths — is the right person to minister in a hospice situation.

"Chaplaincy is a good fit for Steve to do effective ministry where he can excel," Whipple says. "He has a passion to make sure people know the Lord in a genuine way."
Lead Photo: Steve Crino (left) and his wife, Theresa, have dealt with numerous challenges with special needs son Ezra (right).