Overcoming Rural Challenges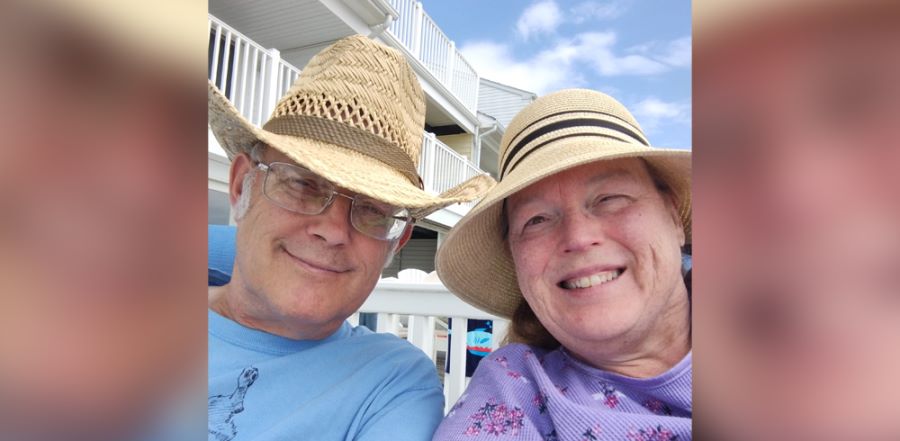 Don't miss any stories. Follow AG News!
Che' D. Weber is a gritty overcomer. As ordained lead pastor of First Assembly of God in Greentown, Pennsylvania, and an endorsed chaplain with U.S. Missions, she shares many challenges with pastors of other modest congregations, especially in rural communities.
The AG in the U.S. has 4,100 churches with under 50 average attendees in weekend worship services, representing about one-third of the Fellowship's 12,986 congregations.
Teaching, preaching, and pastoring have lingered in Weber's mind since childhood. Teaching Sunday School and volunteering in various churches led to biblical studies through Global University.
Soon after earning AG ministerial credentials through the PennDel Ministry Network in 2002, Weber journeyed on a long path of unforeseen obstacles.
Enthusiastic about a pastoral opening, she mailed résumés to 50 churches. Not one responded until First Assembly finally contacted her to preach as a candidate minister.
The board invited her to a get-acquainted congregational meeting, which turned nasty. Many openly opposed her, including men angry about the notion of hiring a female pastor. However, Weber gained a majority — by a two-vote margin.
"I was speechless," she says. However, the encouraging news soured quickly when half of the 75 congregants left permanently. She accepted the challenge, even when discovering the church faced serious debts and a pending lawsuit. Additionally, attendance began slowly eroding to 15 core people.
Refusing defeat, Weber and her husband, Stephen, a Department of Public Works township employee, faithfully poured into the ministry. They prayed, and she continued pastoring 50 hours a week.
The community of 7,000 residents desperately needed God working through First Assembly. There are more bars and gas stations than retail stores, and the local Wallenpaupack School District has a 56 percent poverty rate.
In 2018, Weber hit a brick wall, ready to quit after pastoring First Assembly for almost 14 years.
"Although I was preaching the truth, loving people, trying to energize the board, searching for a more fruitful identity in our community, I struggled with low attendance, poor finances, and my father dying of Alzheimer's disease," says Weber, 61.
Weber admits to drowning in a sea of unmet expectations, questioning everything, and quietly reconsidering nonsectarian employment.
Then a curious email from the PennDel Ministry Network invited Weber and her husband to an all-expense-paid weekend introducing Convoy of Hope's Rural Compassion ministry.
She initially stonewalled the offer, until the Holy Spirit prompted her to pray about it. "God won," she admits.
The Rural Compassion weekend at the PennDel conference center, led by trainers Kim and Laurel Harvey, marked a new beginning for her.
"Just sitting and listening on the first day, I was fried and didn't want to talk to anyone," Weber says. "Oh, but on the next day I saw the light."
The Harveys encouraged and emphasized how rural pastors can enhance the spiritual impact of the churches they head by building relationships with community leaders through helping programs.
Rural Compassion surprised attendees when a semi-truck arrived with donated goods from Convoy of Hope: cases of water bottles, cereals, socks, granola bars, hygiene products, and men's steel-toe boots for each pastor to take back as gifts for building relationships with community stakeholders.
The Harveys reported how giving two cases of sports drinks monthly to police and fire departments built bridges to tell residents about Jesus. The Harveys also suggested giving feminine products to school nurses to distribute to students and a box of copy paper every month to school principals.
"The training was a catalyst that inspired Che' in her calling and has since positioned First Assembly to be the stakeholder God wants it to be," Kim Harvey says.
Returning home, Weber called a board meeting challenging members to adopt Rural Compassion's suggestions.
Almost immediately, church representatives contacted the local school, two state police barracks, and the Greentown fire company. First Assembly delivered five-pound jars of cookies to classrooms and partnered with a Rural Compassion program providing 325 pairs of shoes and 1,000 socks to an adopted school. Similar community projects continued.
In April, Rural Compassion provided four semi-truck loads of food under the Farmers to Families program. Cooperating businesses and community organizations helped distribute over 5,000 boxes in a local parking lot.
"Our church has been blessed with many healings, addicts delivered from drugs, and more as proof of God's loving presence," Weber says. "I have learned how to survive and trust Christ in the worst of times."