Passion for Rural Virginia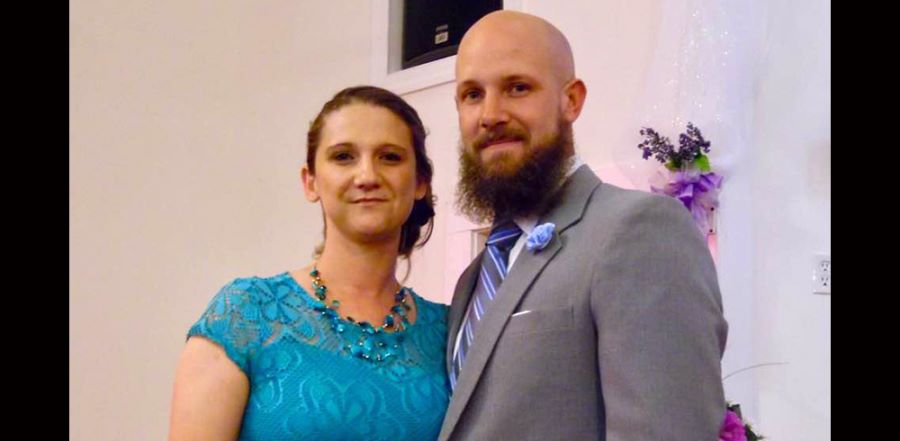 Don't miss any stories. Follow AG News!
At the age of 25, David Malcom sat on steps in prison and assessed the years of drug and alcohol dependency that had landed him behind bars. He realized he needed God's direction for his life ever to get on track.
"The enemy told me God didn't want me because God doesn't want broken goods," remembers Malcom, born and raised in Virginia.
But Malcom knew God to be a loving Father. As the father of two young daughters himself, Malcom reasoned that God wouldn't turn His back on him, no matter what he had done.
Malcom committed his life to Jesus, and was baptized in the Holy Spirit.
When his girlfriend Amanda Taylor, the mother of his daughters, arrived for a visit at prison, David shocked her by pulling out a Bible. Amanda had a similar background of addiction, a dysfunctional home, and no Christian relatives. She lived on her own starting at age 15.
Nevertheless, Amanda welcomed David back after he served two years in prison.
"She almost left me when I came home from prison because she thought I was too Christian," David says. "We had to get to know each other again."
"I thought he had gone crazy because he was even praying over dessert," says Amanda.
In time, Amanda, too, accepted Jesus as Savior and was Spirit-baptized. The couple wed in 2009. Subsequently, God healed her of a hearing loss that affected her speech.
"For the first time ever I could hear children playing in the background," Amanda says.
The Malcoms began attending New Life Assembly of God in Farmville, Virginia.
"David has a love of God and a passion for people," says Bill McIntosh, lead pastor since 2013 of New Life AG, which has an average attendance of 450. "I've seen a tremendous trajectory in his growth. God has totally transformed his life. David knows the Word and is a faithful servant in building the Kingdom."
With McIntosh's blessing, Malcom accepted a position as interim pastor of a dying independent church in Keysville, a town of 820 people 20 miles south of Farmville. David, who is a bold, deliberate, deep-voiced speaker, oversaw the church as attendance rose from half a dozen to 70. Several newcomers experienced baptisms in the Spirit and physical healings.
However, because of the Pentecostal emphasis, three of the original core group from the nondenominational church asked Malcom to resign. He tried to reconcile with the trio, but realized staying would only threaten the viability of the church.
Nevertheless, after conferring with McIntosh, the bearded, gray-eyed Malcom resolved to pioneer an Assemblies of God congregation in Keysville.
"I had led people to the Lord, mentored them, and as a shepherd felt responsible for them," Malcom says. "God deserves a Spirit-filled church in every community. There's no other Spirit-filled church in the county."
King Street Church prelaunched in November in the former service area of a remodeled Ford auto dealership. The first official service on Easter attracted 100 attendees.
"David is a bold preaching machine," says McIntosh, 49. "If there is a demonstration of the power of God, David is probably somewhere nearby. Because he has experienced the transforming power of God, he has a heart of compassion for broken people."
Because of their drug and alcohol addicted backgrounds, the Malcoms are able to reach people in the impoverished area that other churches aren't.
"We asked God to send us the ones nobody else wanted, and He did," says Malcom, who turned 35 on May 24. "We are the only multiethnic, multigenerational, and multiracial church in the community."
New Life is providing financial support as a parent affiliated church. The Malcoms attended a regional Church Multiplication Network training and launch event in March in Bristow, Virginia.
The Malcoms say they have a heart to serve long term in rural Virginia, where they believe they can make the most impact.
"We came from rough backgrounds, we made bad choices," says Amanda, who turned 34 on May 30.
The Malcoms have three daughters, Alyssa, 13, Rebekah, 12, and Brooke, 2.