Pastors Bear Witness to the Power of Missions Involvement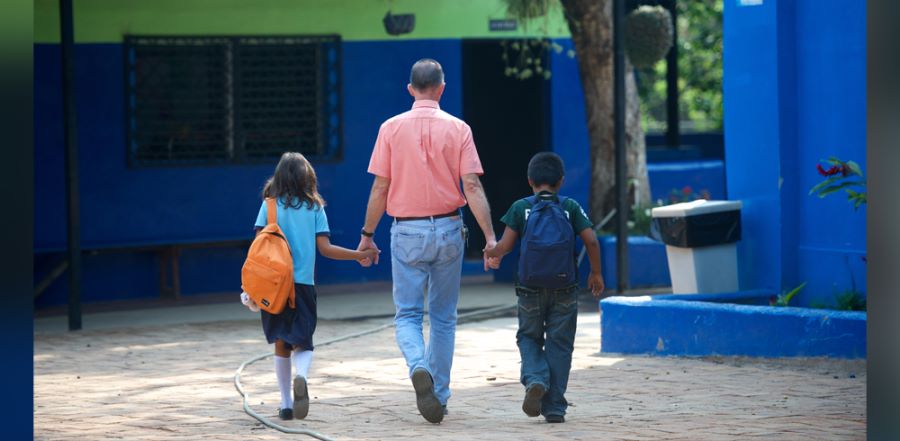 Don't miss any stories. Follow AG News!
"Our church sees miracles of God's provision each and every month as we are faithful to give to missions," states Mark Lehmann, lead pastor of
Cornerstone Church
in Bowie, Maryland.
Daniel Day, lead pastor of
First Assembly of God
(New Port Richey, Florida), attests to the same. The condition for a miracle is great need — and great acts of giving.
To the Ends of the Earth
, this year's AGWM theme based on
Acts 1:8
, can give rise to self-reflection for stateside churches on their role as Jesus' witnesses. Theologian John Piper's "go, send, or disobey" may echo in the minds of some churchgoers who identify as the senders, but just what does it look like to be a sending individual or church? Lehmann and Day, pastors of two nationally ranked churches in missions giving, say it looks like giving by faith.
"One specific miracle that comes to my mind occurred several years ago when we were making construction plans for our current building," recalls Lehmann. "We faced incredible resistance from our local city council, who voted 7-0 against the project. We prayed, and we felt that we should invest in missions as a sign that we were trusting God for the breakthrough because we understand that the mission of the Church is missions. In an act of faith, we as a church gave to missions all the money that we had been saving for the building. God responded supernaturally, and the next week a man in our church wrote us a check to replace the entire amount we had given away. The following week, our city council voted 7-0 in favor of the building going forward."
While God may not call every church to give away their building fund, any call to give in the face of the unknown presents a test of faith.
"God is faithful as we reach out with His heart to the world," says Lehmann. "He has enabled us to give about one-third of all money that comes into our church to missions."
Over the past decade, Cornerstone Church has been a part of 27 missions trips and currently supports more than 290 missionaries in over 105 countries.
Missions is very personal to pastor Daniel Day. While Day did not grow up overseas, those close to him did. "My father was a missionary for many years when he was younger, and my wife, Sara, grew up as a missionary kid in Chile. I was brought up to believe that God blesses a church in proportion to how that church handles missions giving."
Before pastoring in New Port Richey, Day planted a church in Delaware. "Through
Church Multiplication Network
, Sara and I launched
SkyPointe Church
, a small inner-city church, in 2011 with 12 adults and eight children. In the beginning our offerings were small and our expenses were high. After about a month, we decided to take a step of faith and begin supporting two missionary families at $50 per month."
Within weeks of that decision, everything changed. "Our church attendance and finances began to grow. Each time we took another step of faith to add missionaries to the monthly budget, our overall budget began to increase, and our church grew."
Within seven years of its launch, SkyPointe was supporting 25 missionaries per month. "Adding missionaries to the budget was always a step of faith, but God blessed our efforts," notes Day.
How did they do it?
"We welcomed missionaries to come speak, we had monthly
BGMC
Sundays, and we held annual missions events," explains Day. "During this time, 80-90 people regularly came on Sundays. After seven years, our church replenished $50,000 to church planting (via district and national offices) and gave over $150,000 to U.S. and world missions.
"SkyPointe Church is living proof that small churches can do extraordinary things by God's grace through faith," says Day.
"I want to encourage every pastor and every church to see the joy and share in the greatest mandate the church has ever been given," agrees Lehmann.