Pastor's Plumbing Background Comes in Handy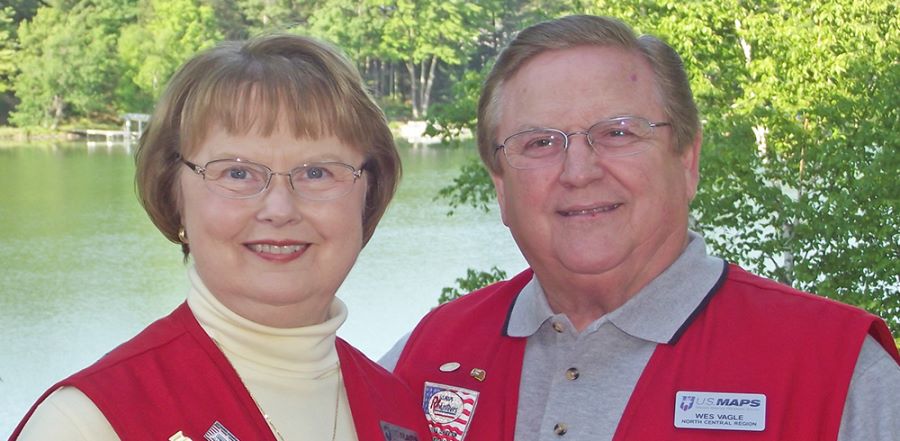 Don't miss any stories. Follow AG News!
Wes Vagle knows all about planting churches, overseeing ministry programs, and managing organizational budgets. He can also fix a leaky pipe and install a boiler with expert finesse.
Vagle, of Burnsville, Minnesota, worked as a professional plumber for 19 years before he sensed God calling him to full-time ministry. After more than 30 years as a pastor and church leader, he is cranking a wrench again — this time for Assemblies of God U.S. Missions.
He serves as a U.S. Mission America Placement Service (MAPS) ministry representative for the North Central Region, working with RV Volunteers projects across eight states.
Over the years, Vagle has served as a pastor at three AG churches and worked as the Decade of Harvest director for the Minnesota District office of the Assemblies of God. He was the Minnesota District secretary treasurer for 13 years until his retirement in 2004.
Today, Vagle and his wife, Nancy, travel the region with MAPS RV Volunteers, working on construction projects at churches, campgrounds, Teen Challenge centers, and other locations. He helps coordinates the 250 retirees with recreational vehicles who volunteer their time to help complete these jobs. Some are retired electricians, carpenters, and steel construction workers.
In addition to his plumbing skills, Vagle is trained to install heating and air conditioning systems. His volunteer labor has saved AG districts hundreds of thousands of dollars.
"God leads us, and we can be in the center of His will in the various stages of our lives," Vagle says. "When I was a plumber I was in the center of His will. When I was training for that it was what God wanted for me at that time. As we went through each step, church planting in 1970, pastoring, and serving, God was leading us. I had no clue where we were headed, but the Lord knew. Our responsibility is to follow."
Vagle and a team of volunteers are building a 34,000-square-foot cafeteria and event center at the Minnesota District campground, Lake Geneva Christian Center in Alexandria.
"As district treasurer, one of the responsibilities I had was oversight of finances," Vagle says. "Just realizing we've saved the campground $188,000 on this project, I know that's a big factor when it comes to meeting a budget. This is multiplied time and again across the country."
During the past 25 years, RV MAPS volunteers have completed 103 projects in the North Central Region. Recent volunteer projects have included constructing an addition and gymnasium at Family Life Assembly of God in Sisseton, South Dakota, saving the church an estimated half million dollars; helping build a cafeteria at the Crossing at Lexington Camp and Conference Center in Nebraska; and performing maintenance work at Trinity Bible College in Ellendale, North Dakota.
Volunteers also work on smaller jobs, such as mowing lawns, answering phones, providing computer technical support, painting and patching roofs.
"We try to utilize everyone's gifts and talents within this ministry," Nancy Vagle says. "Many of the women help out in offices with various projects. There are a wide variety of skills that can be put to use."
Nancy says U.S. RV MAPS is a real-life example of the church coming together to advance and multiply Christ's mission in the world.
"We exist and serve to help the projects so they can have more money to spend on the ministry that God has called them to," she says. "Every dime that's saved can be put into their ministry. That's what we're here to do — help stretch the dollar."