Persisting Despite Opposition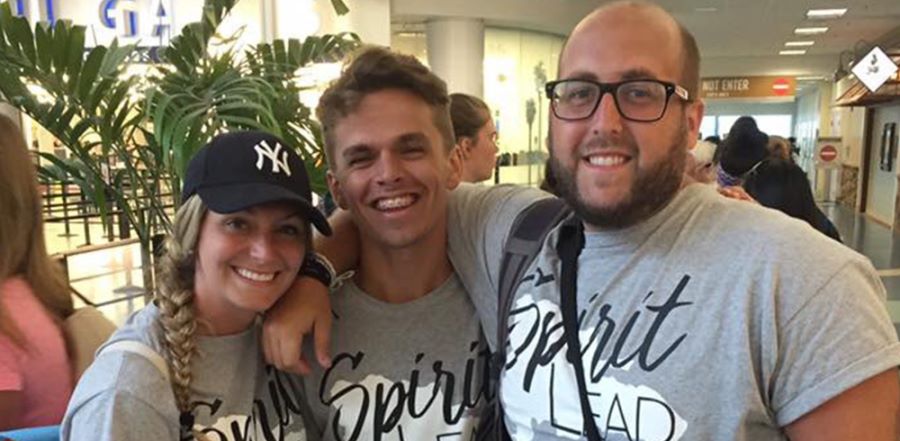 Don't miss any stories. Follow AG News!
Editor's note: This is one in a series of PE News articles on people in the Assemblies of God under the age of 20 who are making an impact in their communities.
After being rescued from the darkness of drugs and depression, a Florida teen is now a bright light for Christ in his high school and city.
Tyler Dunkley, 18, a campus missionary for Youth Alive, has drawn Muslims and atheists to the Bible study he leads. Dunkley has invited many of those same friends to church youth nights.
The senior, who says he used to only go to church on Sundays if his family went, now rarely misses a church outreach event or youth night.
When Dunkley began getting into trouble using drugs in middle school, his parents told him he had to start attending their church's youth group. He went reluctantly, off and on.
Youth pastor Dan Meys and his wife, Courtney, then of Destination Church in Jacksonville, didn't give up reaching out to the teen, even after he stopped attending regularly. Dunkley took notice of their compassion toward him.
Meys says he saw a transformation in Dunkley's life as the teen learned what it meant to truly follow Jesus. As Dunkley began growing in his faith, Meys, now youth pastor at Oceanway Assembly of God in Jacksonville, encouraged him to invite his peers to church and to the Bible study at school.
After being filled with the Holy Spirit, Dunkley started a Youth Alive club at River City Science Academy, a school attended predominantly by Muslims. Administrators opposed the club, wary of allowing other religious groups to operate if the school permitted Dunkley to start a Christian Bible study.
Eventually, one of Dunkley's teachers let the students meet in her classroom.
School leaders tried to put an end to the club when they learned the group continued to meet, but the Bible study flourished with as many as 30 attending. Even the son of a Muslim leader attended and asked questions. An administrator accepted an invitation to Dunkley's church to see a Fine Arts Festival showcase.
As the teen saw other students get excited about Jesus, he also noticed a change in his peers outside the club.
"They called us the Jesus kids," Dunkley says. "They knew that we were following God. A lot of people were interested in it."
This fall, Dunkley began inviting friends from school to Friday night outreaches at Destination Church. Some nights the youth group attracted more than 40 of Dunkley's friends and schoolmates including Muslims and atheists, Meys says.
Oceanway also holds monthly youth nights to provide a welcoming atmosphere. Young people play free video games or sports before hearing a message from Meys.
On other Friday nights, Dunkley volunteers at Oceanway's city outreaches. Once a month, a group of about 20 youth play with and minister to orphans, or serves food to the homeless.
Tyler Dunkley (center) has been supported by Dan Meys (right) and Courtney Meys.