Picking Up the Shattered Pieces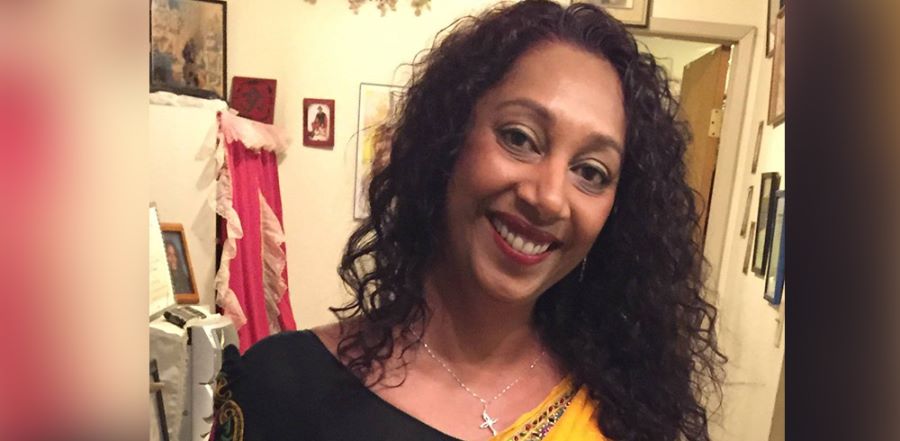 Don't miss any stories. Follow AG News!
Shalini A. Chavez appreciates the brokenness she has experienced in life.
"Your destiny and purpose in this world are so much bigger than your broken pieces," says Chavez, a U.S. Missions missionary associate with Intercultural Ministries. "If it wasn't for my broken pieces, I would never have surrendered my life to the only One who has the power to make me whole again."

Born and raised in Fiji in the Hindu faith, Chavez learned about Jesus through her maternal grandmother's influence and from the Methodist elementary and high schools she attended. At age 13, her mother insisted she begin to practice ritual worship to the Indian god Shiva. She continued with the rituals until she wed at 26, but her marriage included much abuse. Eventually a discussion with a friend led her to visit her friend's pastor. He prayed and led her to trust Jesus, but her relationship with the Lord didn't solidify until some years later.

When her first son, Odysseus, was 4 years old, Chavez experienced the heart-shattering loss of her second son during her seventh month of pregnancy. The late-term miscarriage, coupled with the ongoing abuse in her marital relationship, led to further emotional struggles and anger toward God. Finally, one night in desperation, she found herself on her closet floor crying out to the Lord. At that moment, her life changed directions. She felt peace and realized she could trust God with everything.
Soon after, she made the difficult decision to escape her abusive marriage. She focused on spending time more time with God, reading the Bible, praying, and asking the Lord to direct her steps.

"You can grow a lot if you spend time with Him," Chavez says. "With that relationship comes everything else. He becomes your best friend, you learn to hear His voice, and you become more and more obedient to His guidance."
As Chavez matured in the Lord, she dreamed of serving Him in full-time ministry, but felt such an opportunity unrealistic. Nevertheless, she completed her Master of Divinity degree in Pastoral Counseling in 2017.

While in school, Chavez says God put an ache in her to go on a missions trip where she would be exposed to more of what He had in mind for her life. That first trip — to Haiti — became a trip of discovery.

"I spent the whole time praying and crying out to God," Chavez says. "I learned so much from the people in the group. I knew I would always be going on a mission, wherever I was, to serve God and lead people to Him."

In 2018, family friend Simon Gounder, a U.S. missionary with Intercultural Ministries, asked Chavez to join him in ministry to the Asian Indian community. Now, Chavez works to develop relationships with Asian Indian women and begin the conversation that will lead them to the Lord.

"She is very passionate about seeing people come to Christ," says Gounder of Global Indian Ministries. "Her heart is to mentor Indian women and young girls who have been through tough times in life and have had no one to talk to and help them. She wants to disciple them to become women of God."

Chavez hopes her life will help others develop the intimate relationship with God that made such a difference for her.

"My purpose is to share the Lord wherever He sends me, with whomever He puts in my path," Chavez says. "There are so many broken people out there. We are broken vessels, but God puts us back together. I felt like I wasn't a whole person, but now God is holding me together. His love is the glue."