Planting Through Instagram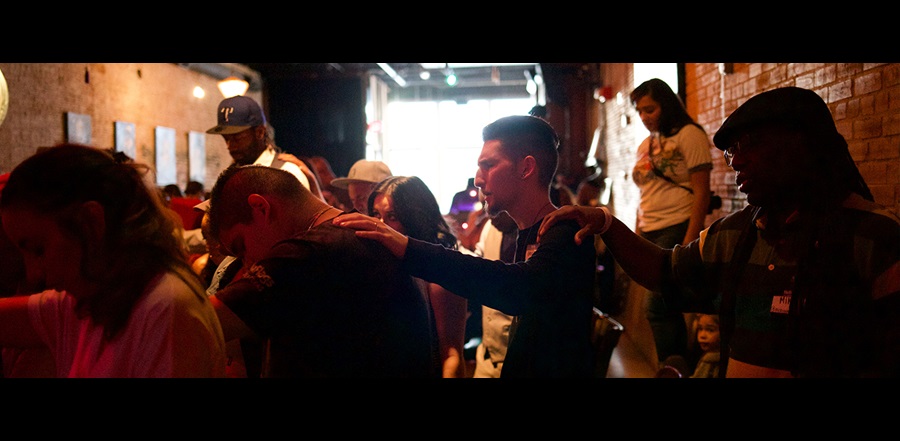 Don't miss any stories. Follow AG News!
Back in the day when Ben W. Dailey, 43, planted a congregation in the late 1990s and early 2000s, launching a church meant getting the word out via blitz mailing campaigns and doorknob hangers. That entailed glossy printing and postage, which easily could cost many thousands of dollars.
Even so, the notion of replacing costly old-school methods with free social media and using it to drive the church seemed a dubious concept to Dailey, lead pastor of Calvary Church in the Dallas suburb of Irving. He is also a Church Multiplication Network leader.
So when Vincent Holland, one of Calvary's associate pastors, set out to plant a new campus in Dallas in January, he took on social media for all its campuses. In large part because the target demographic was millennials, the main social media Holland utilized was Instagram, a photo-sharing internet application that allows users to post pictures.
Holland, 31, studied the Oak Cliff, Bishop Arts, and Deep Ellum communities — the ZIP codes near the church plant. People there are young, ethnically diverse, and arts-oriented.
"I saw what people were posting and liking, and went after what that would look like," he says.
One way is through the number symbol or pound sign #, which in social media-speak is called a "hashtag," tags that allow users to find posts with a certain content or theme. A single post on the Calvary Dallas Instagram feed may contain captions with dozens of them, such as #dallasisdallas #bishoparts #oakcliff #lovingourcity #dallasstrong #dtx #church #dallastx #dallasart. Such posts target people interested in a specific thread.
But Holland was careful in choosing what pictures to post.
"To people from the outside looking in, so often we're known for asking from people," Holland says. "But social media allows us to show what we're giving back to the community."
The public sees that by photos posted of the church's activities — examples include a goods drive to help victims of Hurricane Harvey, free snow cones, a shoe drive for the needy. They also see pictures not just of pastors and worship leaders, but also of laypeople who attend.
"When we say it's a place where you can belong, they can see it on our Facebook and Instagram," Holland says. Often he hears that unchurched people find the congregation through their social media presence.
"We want to demonstrate the gospel to everyone, every day, and everywhere," Holland says. "Social media really gives you the ability to go after those three things." It's accessible on smartphones and computers.
"Our church is very much involved in the community," Holland says. "We have a lot of brand awareness. They already know who we are before they come in."
Within eight months, the church that launched with a team of 25 now averages 200-plus in attendance.
While Calvary Dallas may be the first church planted through Instagram, AG churches widely employ technology. Church is accessible virtually to the ends of the earth through livestreaming. Last year, an AG pastor launched the first church for people who play video games.
As for Dailey, he says he resisted the marketing tools — at first.
"I had to let go of some things and watch how they do it," Dailey says. "I'm learning as we go. You gotta let go to grow!"
It's not just for urban churches, Holland notes. Best of all, it's free.
"Any church can use social media," Holland says. "It doesn't matter if you're a mega or a small church."