Pooling Resources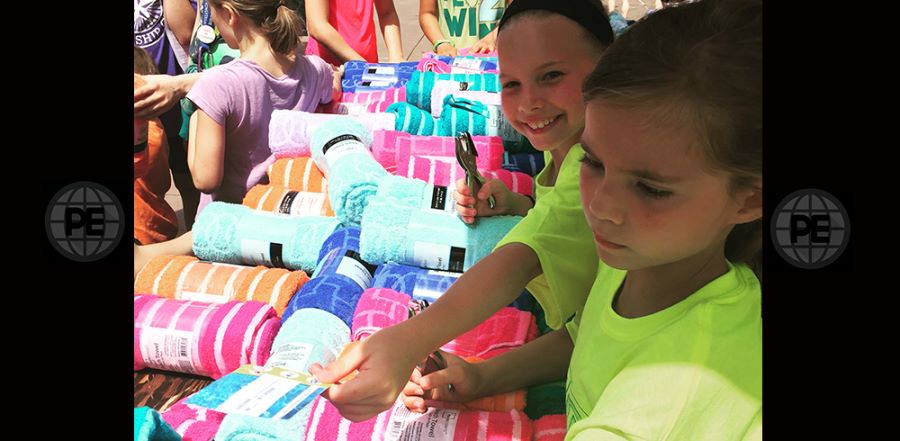 Don't miss any stories. Follow AG News!
More than 2,500 people attended Kids Fest, a Saturday event in Springfield, Missouri, hosted by North Point Church and Drury University's Center for Nonprofit Communication. Volunteers from North Point handed out more than 5,000 free passes to Springfield city pools -- along with swimsuits and towels -- to the first 500 children who registered for the event.
Drury organized the first Kids Fest in 2011 as a way to gather local nonprofit organizations in one location and provide area families with easy access to community resources. Now in its fifth year, the event has grown to include more than 50 nonprofit groups, many of which hosted a resource booth with a kid-friendly activity.
When the Kids Fest's organizers decided to partner with a local faith-based group to increase the number of volunteers for the growing event, they contacted North Point.
Lead Pastor Jeremy Johnson explains that North Point's campuses collected swimsuits and mobilized a group of volunteers through its outreach ministry called Give Back.
"We're always looking for tangible ways to serve the community and to show Jesus' love, which is something we know that no one group can do by itself," Johnson says.  
According to Johnson, providing city pool passes was a practical way to help families in the summer months.
"We wanted to make sure that parents have access to community resources and that kids have a safe and fun option in the coming weeks when summer school ends," Johnson says.
Jody Glazner, who serves as the Give Back director, says one of the goals of the ministry has been to develop relationships with Springfield's community service professionals, many of whom came to the event.
Among these groups was Builders International, part of Assemblies of God World Missions. Doug Webber, who serves as special project coordinator for Builders International, says that ministry leaders are assessing how it might help the nonprofit organization Heart of the Ozarks expand its community impact.
Webber's plan for Builders International to reach out locally in service of the ministry's primarily international focus complements Glazner's vision for Give Back, which has a global focus with strong roots in Springfield.
"We want to be more than just a building where people meet," Glazner says. "We want to be a community that loves."
Shannon Mays has attended North Point for five years with his wife Lynae, and the two have embraced the vision of Give Back.
"We understand that it's our role as the church to be stepping out in the community and helping anybody we can," Mays says.
Glazner says that because nonprofit organizations are located in geographically diverse locations around Springfield, many families are unable to find resources before they experience a need.
Linda Holdeman, a Springfield resident who attended Kids Fest with her four children, smiled as she stood in line for lunch after visiting her fourth booth.
"Having all of these resources in one place is a big blessing," Holdeman said.