Pouring Hope into the Community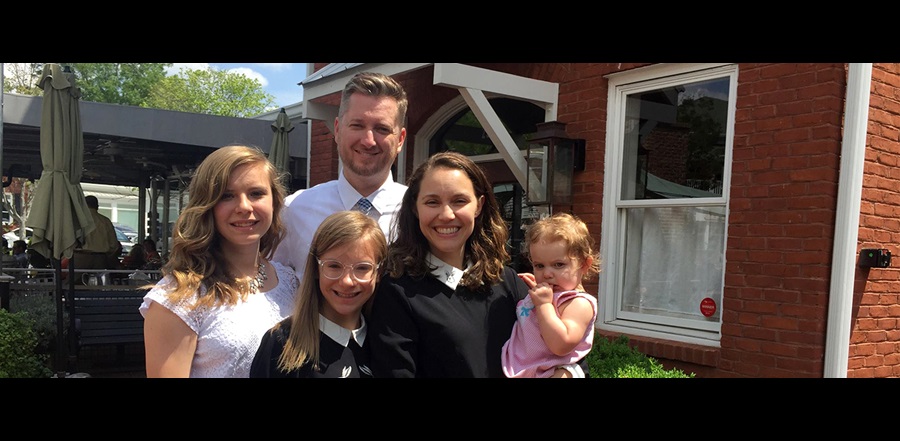 Don't miss any stories. Follow AG News!
An inner-city church in Atlanta that ministers in a crime-ridden neighborhood plagued by drug dealers is getting people hooked on Jesus by pouring hope into the community.
An Assemblies of God U.S. missionary with Church Planters and Developers since 2006, Dale Stephens launched Riverside Church in the spring of 2015 from his family's home in northwest Atlanta.
The church initially purchased a residence in the Lincoln Homes neighborhood and dubbed it Timothy House.
"The house became the core of our missional identity," Stephens says. "We hope to bring the gospel to our neighbors."
From the house, Riverside conducts adopt-a-block ministry, including free grocery distribution and neighborhood barbecues. Timothy House also hosts adult Bible studies and facilitates one-on-one discipleship. Riverside's PureHope Project last year developed a lawn-care business.
Ross Wiseman, pastor of Momentum Church , an AG congregation in Woodstock, Georgia, says Riverside is located in one of the hardest-to-reach areas of Atlanta, but is effectively doing God's work. He commends Stephens for his courage and tenacity.
"It's not every day that a pastor walks through neighborhoods riddled with bullets," Wiseman says. "While the pain of the community pours out often into violence, Pastor Dale serves passionately to pour in the gospel of the Prince of Peace."
Last fall, drug dealers moved in on both sides of Timothy House, but Riverside's ministry continued. Some former dealers have been discipled and are growing in their faith at Riverside. Having drug activity around Timothy House presents challenges, especially for the safety of children. Stephens and his wife, Andrea, have three young children.
"We have to overcome the perception by our neighbors that their kids won't be safe in our house," says Stephens, 38. "There is a real fear of coming to the house because of what could happen."

On the bright side, Riverside has developed dozens of contacts that share a vision for a safer neighborhood.
"Many of these neighbors would self-identify as Christian, but were not regularly involved in church," he says. "Now, they come to Bible study and church."
Dominique Philips, a single mom who is a kidney transplant survivor, is part of the congregation.

"Riverside Church has been such a blessing to the local community," Philips says. "Not only does the church provide opportunities for fellowship inside of the building, but the Riverside family brings church out into the community. It's real. It's honest."
Riverside's sanctuary facility is located a mile from Timothy House. The church draws 150-plus people weekly for worship experiences, small groups, and discipleship, including more than 60 attendees for Sunday morning services.

While serving as Chi Alpha campus pastor at Georgia State University, Stephens developed a compassion for the neighborhood through the Atlanta Dream Center, pastored by Paul Palmer.
"We have a burden for northwest Atlanta — the inner-city poor, the underserved, single parents," says Stephens, who also serves as a chaplain with the Atlanta Police Department.
Riverside also targets the young urban professionals, as well as college students in the area who attend Georgia Tech and Georgia State.