Prayer and Loving the Hurting Urged in Aftermath of Parkland Tragedy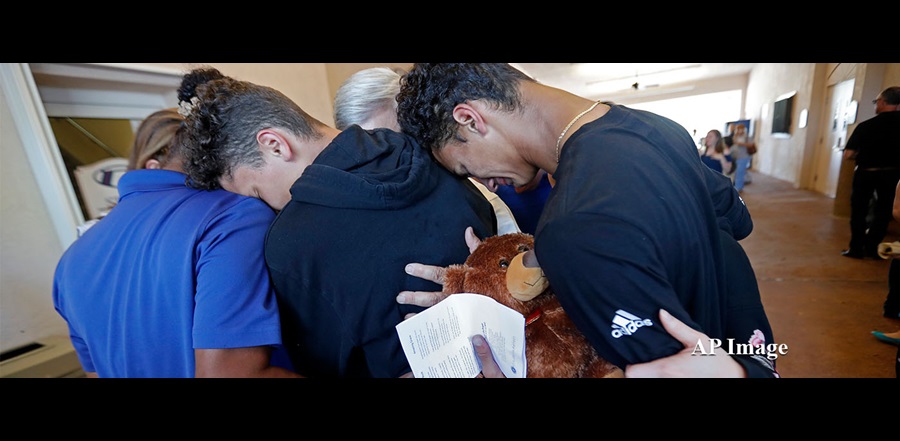 Don't miss any stories. Follow AG News!
"My heart is breaking . . . It's been rough. Real rough." Those are the feelings expressed by Casey Casal, the Youth director for the Peninsular Florida District Council, in response to at least 17 people being killed in a mass shooting at Marjory Stoneman Douglas High School in Parkland, Florida, on Wednesday afternoon.
Casal, 42, who serves through the district offices in Lakeland, has a special connection to the Parkland area. Having been the youth pastor at Winston Park Church (now known as Real Life Church) in nearby Coconut Creek for several years, he knows many students and families who are connected to the school.
"Right now we don't know of any student who attends an AG church who was shot or killed," Casal says, "But we have been told a cousin of a student was killed."
In addition to church leaders gathering on Friday morning to pray for victims, their families, and especially those still hospitalized, Casal says that on Friday evening there will be a community prayer vigil held at Real Life Church (AG) in Coconut Creek.
Casal also posted a Facebook video urging Christians to focus on loving those who are hurting, reflecting Christ's love to people, and not to be drawn into negative social media commentaries.
The school, which is home to about 3,000 students, is offering grief counseling to students and faculty. The district and local churches are joining together to assist as well. Casal is meeting with Joe and Natalie Barnoske, the Youth Alive U.S. Missionaries for the district, and several of the area youth ministers and pastors to work out ways for the district to respond and ways the district can aid local churches in responding.
The Barnoskes, who have attended, ministered at, or had youth from nearly all the churches in the Boca Raton/Parkland area attend one of their Empowerment Days, understand that whether a student has a relationship with Christ or not, the trauma of experiencing such a horrific event still must be dealt with.
"I'm sure there will be a few key campus missionaries that will rise up right away to send out a cry for prayer," Natalie Barnoske says, "but the majority, they're first going to need support, prayer, and healing to get through this hardship before they can step out."
Joe agrees, adding that Youth Alive will do everything they can do to help local churches impact their students and the school.
"Our goal," Natalie says, "is to get onto that campus and see if we can do some assembly work to help the student body process what's happening."
Casal is thankful for the immediate reaction and readiness of churches and leaders to respond, but he admits that he and his wife, Lenore, have barely slept as they pray and contemplate countless ideas on how to help. However, he does know one thing for sure: "Now's the time for the Church to step up, pray, and share the love of Christ in every possible way."