Prevailing in Alaska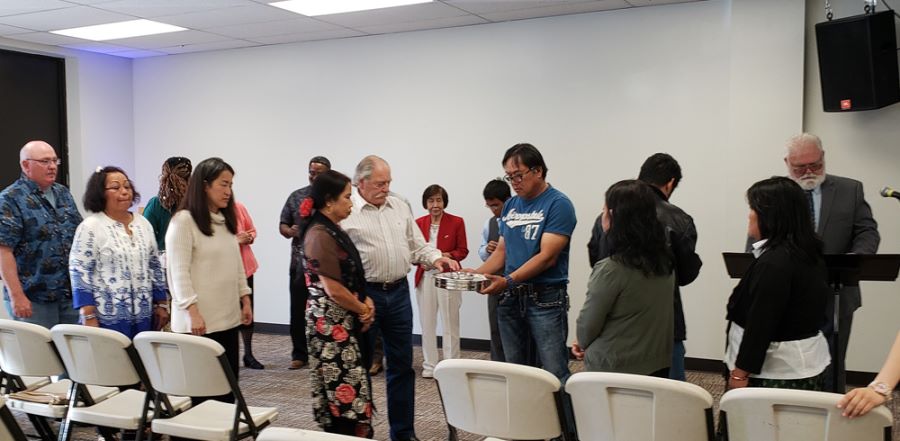 Don't miss any stories. Follow AG News!
Danger always lurks traveling to and ministering in Alaska's bush communities. Sitting easy beside the pilot in a single-engine plane at 1,500 feet, Assemblies of God U.S. missionary David S. Wilson stirs, realizing a calamity is about to strike. He had just finished conducting revival meetings in Chalkyitsik, a Native American village.
The plane shakes violently. Oil and manifold pressure gauges register zero. The propeller slows, swishing like a lazy windmill.
"We were going down and falling like a rock," he recalls.
Wilson calls out "Jesus, help!" Almost immediately, the plane levels off and miraculously remains airborne for 45 minutes to the Fort Yukon Airport.
"We landed safely without the engine working," says Wilson, a missionary with Intercultural Ministries. "God moved in the supernatural that day and He still does."
Wilson, 72, and his wife Debbie, 70, have been U.S. missionaries in Alaska for 44 years. They currently serve in Anchorage. He is the multilingual pastor at Muldoon Community Assembly, a congregation of 600 regular attendees. Both David and Debbie volunteer as chaplains for the Alaska Native Medical Center, a 173-bed hospital caring for Alaska Native and American Indian people.
At 16, Wilson recognized God's prompting to preach in Alaska during a service at Saginaw Assembly of God, now The Oasis Church International in Haslet, Texas. After earning ministerial credentials in 1964, he waited a dozen years before answering the call. In the interim, he co-pastored churches in the AG's North Texas District.
His initial Alaska assignments included ministering to Athabascan Indians in Nenana and Minto, and to the Inupiat, a northern Eskimo group in Utqiaġvik (formerly Barrow) on the Arctic Ocean. He learned the Inupiat gift of sharing while helping whaling crews 20 miles out on the ice pack. Other pastorates followed in Fairbanks, Ketchikan, and St. Michael.
Seeing the need for a basic Bible teaching curriculum in remote areas, the Wilsons revived the Village Bible Training Circuit, conducting 504 schools in 52 villages, all without a severe weather cancellation.
At Muldoon Community Assembly, Wilson pastors an international congregation from Thailand, China, Vietnam, and Laos. During Sunday worship and Saturday Bible studies, he builds close relationships, which are crucial to evangelism and discipleship in America's Last Frontier. Adopting Thai culture, a potluck meal is served each Sunday. When hearing about Jesus a congregant admits, "I got rid of Buddha in my house."
The Wilsons spend much time at the medical center meeting critical needs of patients flown in from remote villages without medical facilities. Debbie prays for women facing at-risk pregnancies.
"Knowing families from our ministering in the bush opens doors," she says. "I weep with them and plant gospel seeds."
David has prayed a salvation prayer over hundreds of people on life support. He meets a patient in an intensive care unit who had just survived 90 days in a coma. "I know your voice," the man tells him. "You have been in here praying for me."
Bill Welch, superintendent of the Alaska Ministry Network, has known the Wilsons since 1986.
"The Native people love them," Welch says. "They are genuine Arctic missionaries who have traveled Alaska in blizzards and ice fogs. Their village and hospital ministries have enjoyed divine favor."