Racial Rift Reconciled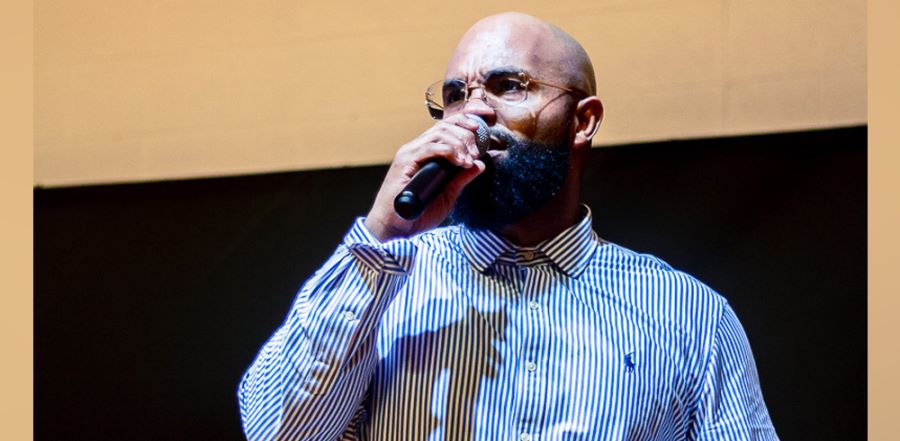 Don't miss any stories. Follow AG News!
When I Am Church launched last September in Columbus, Ohio, it culminated a vision that began a decade earlier. The church's pastor, Julius A.R. Lancaster, 42, comes from a long line of ministers.

"My whole family line is pastors and preachers and missionaries and evangelists," Lancaster says. Despite this heritage, Lancaster's path to leading I Am Church was far from a straight line.

Although raised in church and a football player in college, when Lancaster received the call to ministry he had just started a four-year detention.

"I decided I was going to live a life on my own and veer away from what I knew to be right," Lancaster recalls. "As a result, I found myself in a bunch of compromising situations."

However, his incarceration proved to be freeing. The time locked up allowed Lancaster to explore his relationship with God in new ways.

"I was free from external influence, I was free from the voices of people saying this is how you're supposed to do it," he says. "It was just God and me. I call that time frame Holy Ghost university."

After his release, for seven years Lancaster served as an elder and evangelistic coordinator at a Columbus African-American Pentecostal church, where he met his wife, Ashanti. As time went by he felt a stirring to be a church planter. His pastor confirmed the call on Lancaster's life and the two of them began to strategize.

Lancaster then met Greg A. Ford, a Columbus-area Assemblies of God church planter and pastor of One Church. Ford invested in the Lancasters, paying for them to attend Church Multiplication Network (CMN) Launch training.

"When I met Julius and Ashanti and heard about the vision God was stirring in their hearts, I knew that we wanted to be a part of it," says Ford, a part of CMN's lead team and an innovative church planter himself. "That strategic investment we made in training will never stop bringing a return."

The training also introduced Lancaster to the Assemblies of God in a new way. Lancaster grew up in the Church of God in Christ , the largest African-American Pentecostal denomination in the U.S., and his great-great-grandfather served as the first COGIC bishop in Connecticut. When the Assemblies of God began in 1914, the Fellowship consisted mainly of white ministers. Despite the racial harmony that existed at the Azusa Street Revival in the early 20th century, a rift developed between white Pentecostals and black Pentecostals that only began to heal in the 1990s.
Lancaster started I Am Church as a parent-affiliated church of another Columbus-area body, C3 Church, pastored by Konan Stephens.

Lancaster says the coaching and training he received from CMN has proven invaluable in his journey. Beyond material resources, Lancaster has also benefited from personal connections.

"I gained perspective and resources and knowledge and information on best practices and procedures when it comes to church planting," Lancaster says. "Everyone has offered support and resources."