Rebounding from Tragedy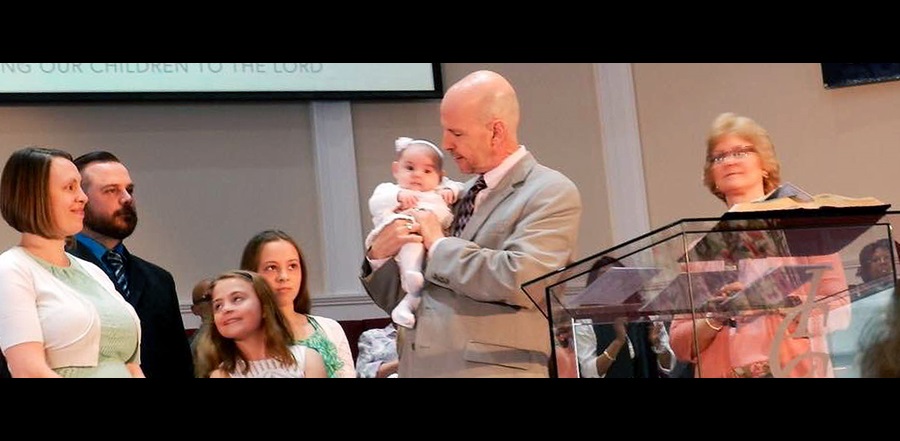 Don't miss any stories. Follow AG News!
A taxi driver slowed down on a busy street in Staten Island, a borough of New York City, recognizing Ronald L. Squibb, lead pastor of the International Christian Center (ICC). He waved and stopped to talk with Squibb, then en route home after a morning session at the gym.
Strangers like the taxi driver recognize Squibb, aware of his family tragedy via social media. These encounters have opened doors for sharing his faith.
On Nov. 11, 2016, Squibb and his wife, Emma, received a phone call from their son-in-law Steven that their daughter Cheryl had died unexpectedly at home from a pulmonary embolism. Cheryl was 31, with three daughters, ages 12, 8, and 8 months.
The untimely death devastated the family and impacted the church and the Staten Island community. Squibb continues relying on Psalm 27 for comfort and strength.
"We may be shaken by life, but we don't have to be moved from Jesus Christ," he says. "He is our foundation."
After returning to the pulpit following a time of private mourning with his family, Squibb's preaching reflected a fresh transparency. His sermons and social media comments have opened new bridges that have resulted in an influx of people to ICC.
Annette Martinez, a grieving widow whose husband died in October 2016, walked into ICC in January 2017, searching for comfort. Squibb preached on the Beatitudes, citing Matthew 5:4: "Blessed are those who mourn, for they will be comforted."
"I had passed by the church many times, but God wanted me to be there on that Sunday," Martinez says.
She continued attending, and joined a 15-week grief class sitting next to the Emma, Squibb's wife of 36 years. They bonded in their shared grief.
"Jesus fills the gap and didn't give up on me," Martinez says.
Among the fastest-growing congregations in the U.S., ICC averages about 1,800 attendees at its five campuses, which include English, Korean, and Spanish services. New campuses are planned for Brooklyn and New Jersey.
In ministry for 30 years, Squibb joined ICC in 2011 after pastoring South Attleboro Assembly of God in Massachusetts for 12 years.
ICC has renewed an emphasis on outreaches. Six months ago, Emma Squibb began leading a women's prayer service on Sunday evenings, during which participants diligently pray over photos of their children and grandchildren.
In October, ICC members traveled to Banessa, Romania, near the Black Sea, to establish a church. They distributed hundreds of Bibles, financed by ICC Sunday School children. A team of health-care professionals provided medical and dental services to 500 villagers.
The church sponsors weekly prayer stations near major malls and busy intersections. Banners invite pedestrians to stop by with prayer requests.
A community center is the next outreach project, and is expected to include a campus church, soup kitchen, and coffeehouse.
While the pain of losing a child always will linger, Squibb, inspired by Psalm 16:8, trusts God wholeheartedly.
"On the one year anniversary of Cheryl's death, I have learned to realize that I know the Lord is always with me," he says. "I will not be shaken, for He is right beside me!"