Rebounding from Trauma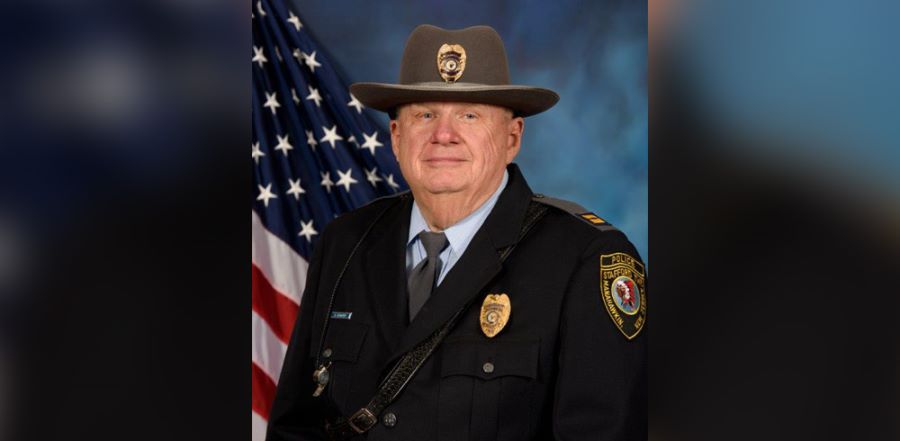 Don't miss any stories. Follow AG News!
Police officers, firefighters, and emergency medical technicians (EMT) always are ready when disaster strikes.
They rush into shooting scenes and fires, as well as the aftermath of plane crashes, mass-casualty vehicle wrecks, and suicides. Yet coping with tragedies often opens a dark hole of personal pain. In 2019, law enforcement officers faced their own sad times, with 135 killed in the line of duty.
"The impact of trauma on first responders affects their emotions and mental ability to process what they deal with daily," says Daniel R. Schafer, Assemblies of God U.S. Missions endorsed police chaplain and pastor of Calvary Assembly of God (CAG) in Hightstown, New Jersey.
In January, Schafer launched Frontline Outreach Ministries (FOM), a faith-based support group in Jackson, New Jersey. Operating as a parent-affiliated church supervised by CAG, Frontline offers professional confidential support and counseling to police officers, firefighters, EMTs, military personnel, and veterans and their families. Schafer, experienced in critical incident stress management, leads a team of professionals: a licensed psychologist, a ministry and pastoral counselor, grief and bereavement counselors, drug and alcohol counselors, and a recovery peer specialist.
The support ministry also cares for U.S. Army, Air Force, and Navy personnel from the nearby Joint Base McGuire-Dix-Lakehurst.
Besides pastoring CAG for 31 years, the 76-year-old Schafer serves as chaplain for three New Jersey police departments in the Brick, Stafford, and Jackson townships. He also works with several fire departments, the Ocean County Sheriff's Office, and the U.S. Secret Service.
During and after the World Trade Center terrorist attacks on Sept. 11, 2001, Schafer worked 12-hour daily shifts counseling New York Port Authority police officers and firefighters through May 2002. He conducted memorials and funerals, as well as assisting at Ground Zero. As a result of ministering there, Schafer developed serious health issues, including cancer and breathing problems that still plague him. In his view, it's all part of the job. He shrugs off sympathy.
FOM meets on Thursday evenings at Fire Station 54 in Jackson. Schafer begins with a short sermon stressing how faith gives hurting people the strength to hold on and not give up. He encourages participants to share their stories in a safe setting. He is not ashamed of exposing his own scars dealing with 33 police deaths, including 11 suicides.
For example, a police sergeant he knew shot himself last fall. Sadly, the officer did not seek counsel beforehand.
"Every suicide of a cop is devastating, but this suicide hit home," says Schafer.
He urges officers carrying burdens that trigger suicidal thoughts to talk and accept help.
"Call me first," he pleads. "We all need to ventilate feelings. It's not a sign of weakness, but of strength."
Crusty law enforcement officers rarely admit their buried pain witnessing untimely deaths.
"It's the elephant in the room that nobody wants to talk about," Schafer observes. "They rely on very thin image armor they believe will save them, like the protective body armor vests they wear."
Tim Carson, chief of Jackson Fire Station 55, has known Dan Schafer for 18 years as the department's chaplain.
"Dan always makes himself available," Carson says. "Dan is well respected in our fire community as the go-to person for spiritual help with personal issues."
Carson supports debriefing sessions offered by Frontline Outreach Ministries as a way for personnel to de-stress.
"If you don't talk your bucket overflows," he says. "In fighting fires, we go to somebody's worst day, every day."
FOM provides a needed refuge, especially for first responders who do not attend church regularly because of rotating shifts. Schafer also balances stressing faith and spiritual truths along with practical and clinical support.
"I still want to bring people to the Lord," he says. "Only Jesus can touch a hurting person's heart, soul, and mind, and deliver from despair."