Rebuilding Continues in Nepal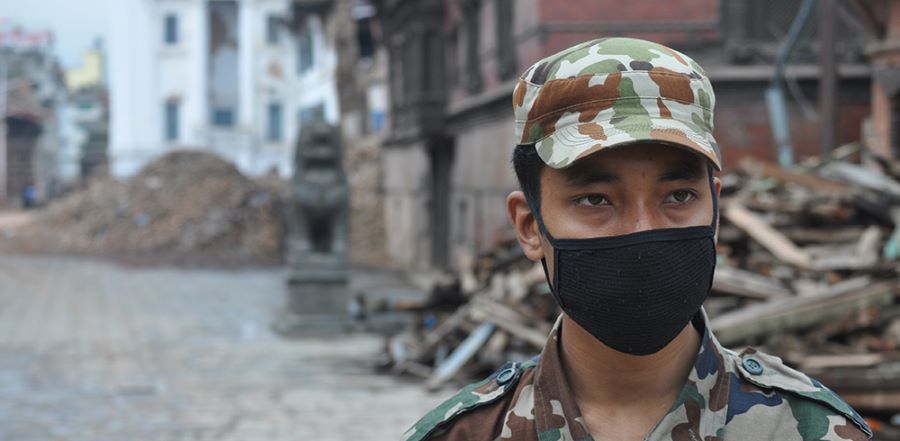 Don't miss any stories. Follow AG News!
Assemblies of God World Missions is moving ahead with a long-term recovery plan for roughly 100 AG churches damaged or destroyed in Nepal's 7.8-magnitude earthquake in April.
The multi-stage project is currently providing temporary structures, some serving as churches and others as homes to displaced pastors. A building frame and metal roof can be constructed for a church for about $800, while a pastor's family can have a roof for $400. In each case, the materials used will be repurposed for a finished structure once seasonal rains are past and complete rebuilding can commence in 6 to 12 months.
An opportunity to support this project is accessible at giving.ag.org by clicking the "Nepal Rebuilding" button.
The Nepal Assemblies of God includes some 1,200 churches across the nation. In the aftermath of the earthquake, many of these became outreach centers in their communities, with local believers assisting in relief distribution and offering comfort to their bereaved neighbors.
Omar Beiler, AGWM Eurasia regional director, believes these local followers of Christ are a powerful means for sharing the gospel in the aftermath of this disaster. "When believers are present, there is power in that presence," Beiler says. "You can spend funds on literature and Bibles and relief and recovery, but unless you have Spirit-empowered people with boots on the ground, the chances of something significant happening are remote."
Convoy of Hope continues to be involved in recovery efforts as the rebuilding project takes shape.
Photos courtesy of Pray4Nepal.org