Record Enrollment at Southeastern University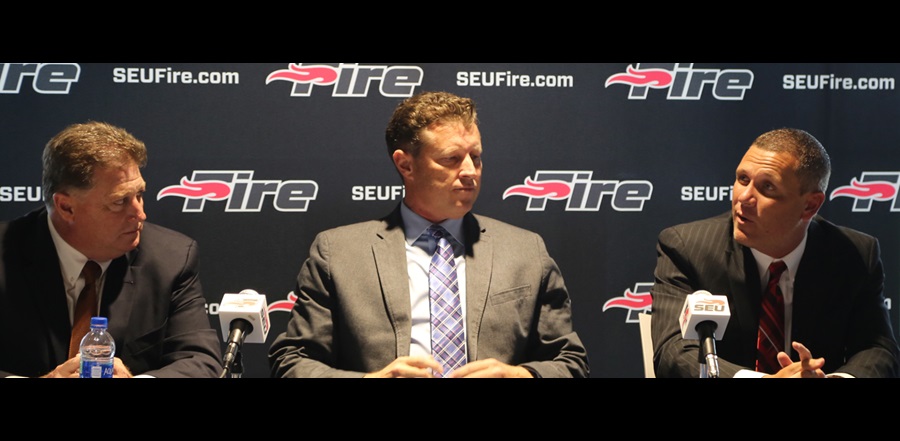 Don't miss any stories. Follow AG News!
Southeastern University in Lakeland, Florida, started its academic year on Wednesday, Aug. 30, with record-breaking enrollment for a seventh year in a row.
The university anticipates a total enrollment of nearly 7,000 students, an increase of more than 1,000 students than last year. Much of the growth is related to university president Kent Ingle's emphasis on unrestricted education, which means providing avenues of affordable and accessible education through its extension sites and online learning platforms.
"As a student-centered institution, we are listening to our students and paying attention to issues and trends in higher education. What we heard was that students want education that is more affordable and accessible, and that is exactly what we are providing. We are taking scholarship to the streets—bringing higher education and hands-on experiences to students directly," said Ingle.
Since Ingle came to Southeastern in 2011, the university has launched 80 extension sites across the nation, an increase from last year's number of 50 extension sites. The sites are located in 29 states across the United States, including Florida, which has 19 sites. The degrees offered at the sites include a variety of associate, bachelor, and a master's degree in ministry and leadership.
"SEU's Unrestricted Education delivery mechanisms, including the online and extension site platforms, have seen tremendous growth," said Nick Wallsteadt, vice president for unrestricted education. "This fall, Southeastern will partner together with some of the largest and most influential churches around the country to deliver quality education and premiere practical experience. This really reflects the vision and mandate from Dr. Ingle to make quality education both affordable and accessible."
Enrollment of traditional undergraduate students is expected to be similar to last year with approximately 700 new freshmen and 256 transfer students to bring the total number of students attending classes on the Lakeland campus to nearly 3,000 students. There are a total of 794 graduate students and 134 doctoral students enrolled. The academic year started with 22 new faculty members, bringing the total number of full-time faculty to 165.
The group of incoming students includes Joy Bishara and Lydia Pogu, two girls who escaped when the Boko Haram attacked their school in Chibok, Nigeria, in 2014.
In addition to a master's program in social work, the university has added six new undergraduate majors: creative writing, visual arts, early childhood education, communication sciences and disorders, biblical studies, and worship ministries. Five certificate programs have also been added.
The Fire football team has moved to the Mid-South Conference. The Fire Football team, a two-time Sun Conference defending champion, has been ranked #16 in the pre-season edition of the NAIA Coaches' Top 25 Poll. With 20 teams, the Mid-South becomes the largest conference in all four-year college football. Football fans can also look forward to seeing SEU's new pep band performing at home games.
"Joining the Mid-South Conference is a major step forward for The Sun Conference as this move associates us with the NAIA's football elite," said head coach Keith Barefield. "Our competitive profile is immediately raised to the national level and our fans can expect to watch the best of the NAIA on a weekly basis."
The university will also continue expansion of facilities this academic year with plans to break ground on a $6 million, 25,000-square-foot administration building, the creation of an eight-lane NCAA track, and the expansion and renovation of the Bolin building, which houses the recently renamed Barnett College of Ministry & Theology.